The Los Angeles Times asked us to design the visual identity for their annual 101 Best Restaurants list curated by restaurant critic Bill Addison. This year's theme was "The Art of Food" which celebrates chefs as artists and focuses on their craft. We wanted to echo the idea of artistry and imagination through playful typography, icons and graphics and carry that theme through all print and digital materials and the live event itself.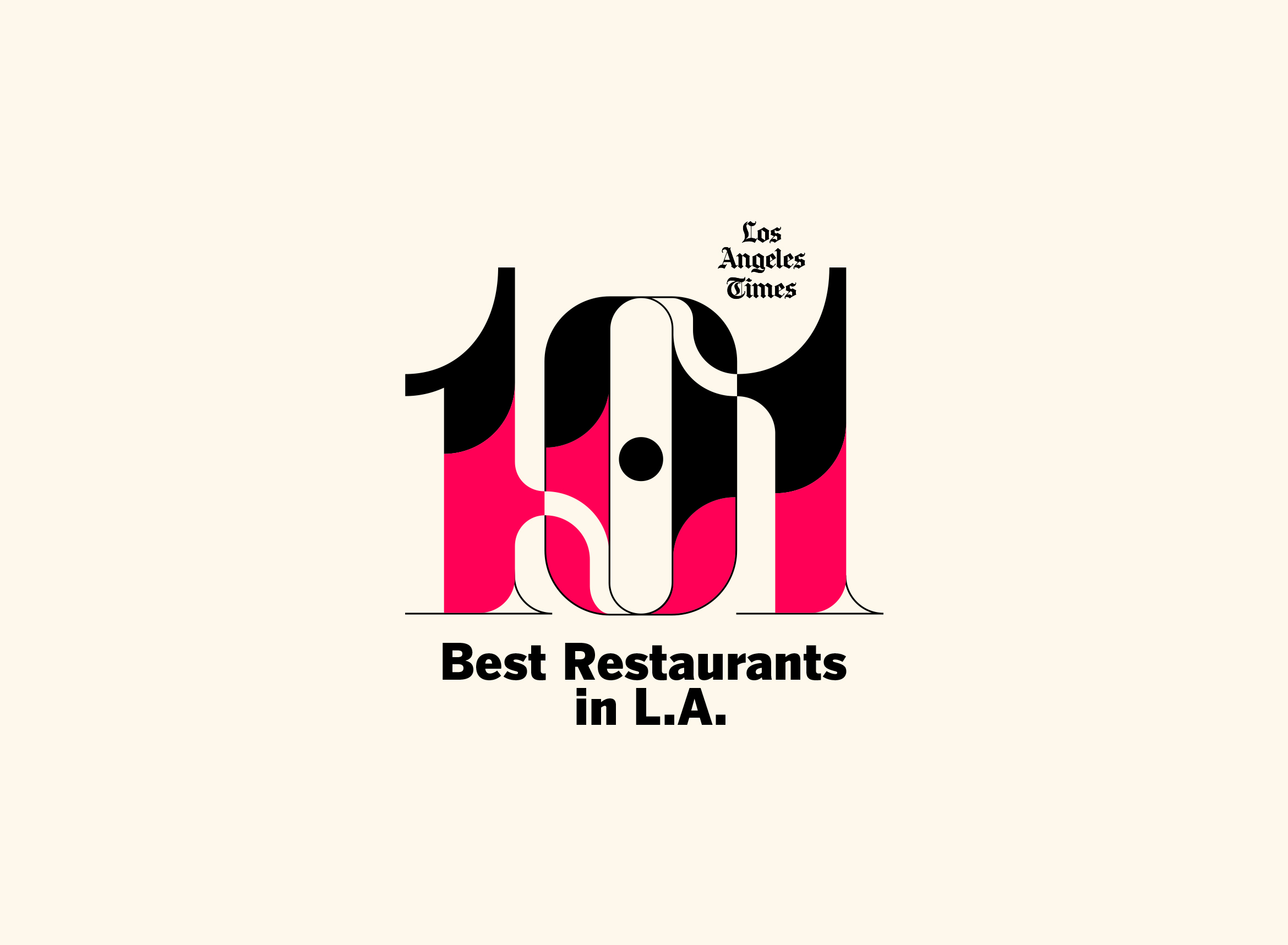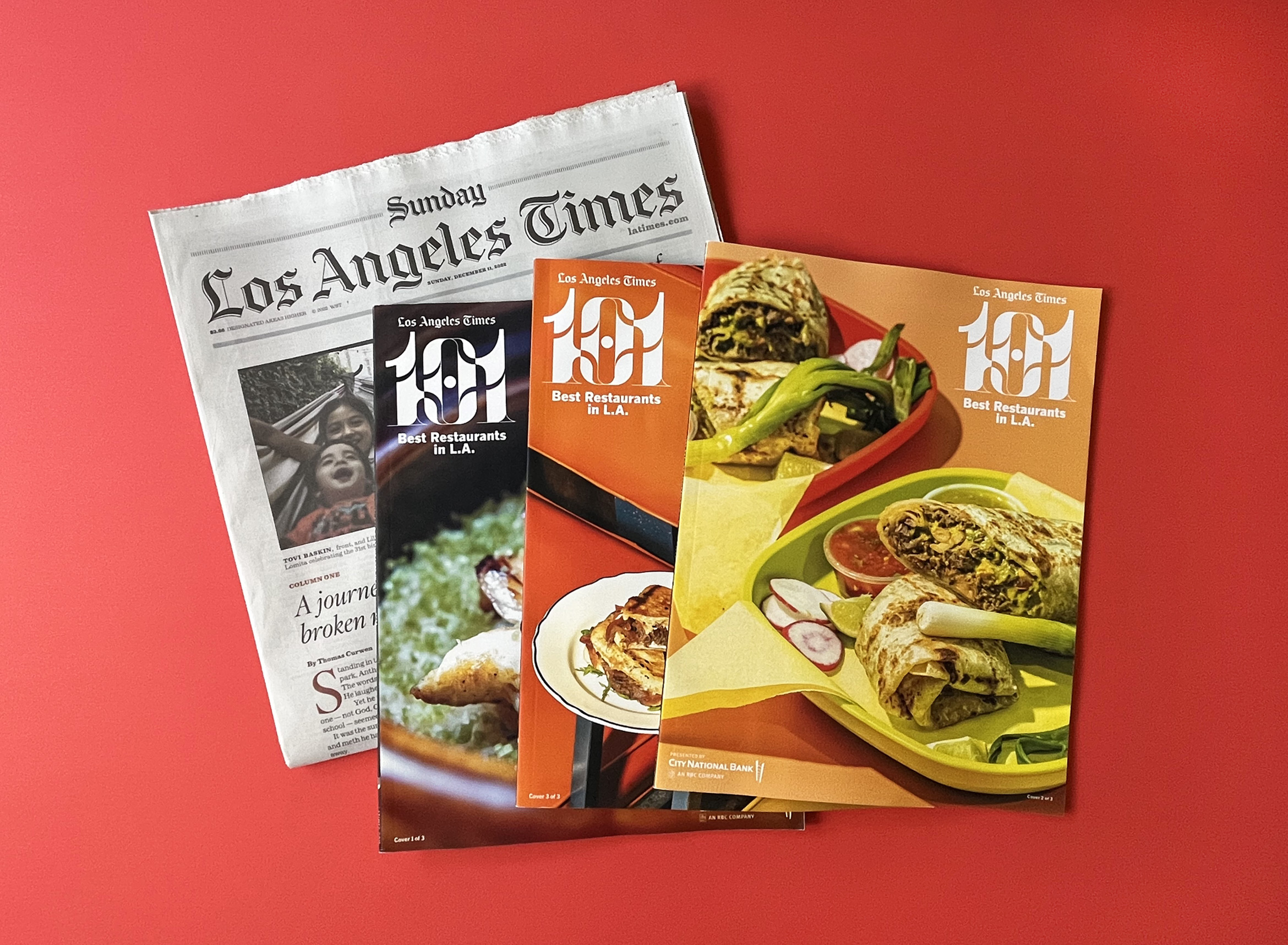 The 101 Best List can be viewed as an interactive microsite on the LA Times website, as well as a print magazine with three different covers arriving in that Sunday's paper.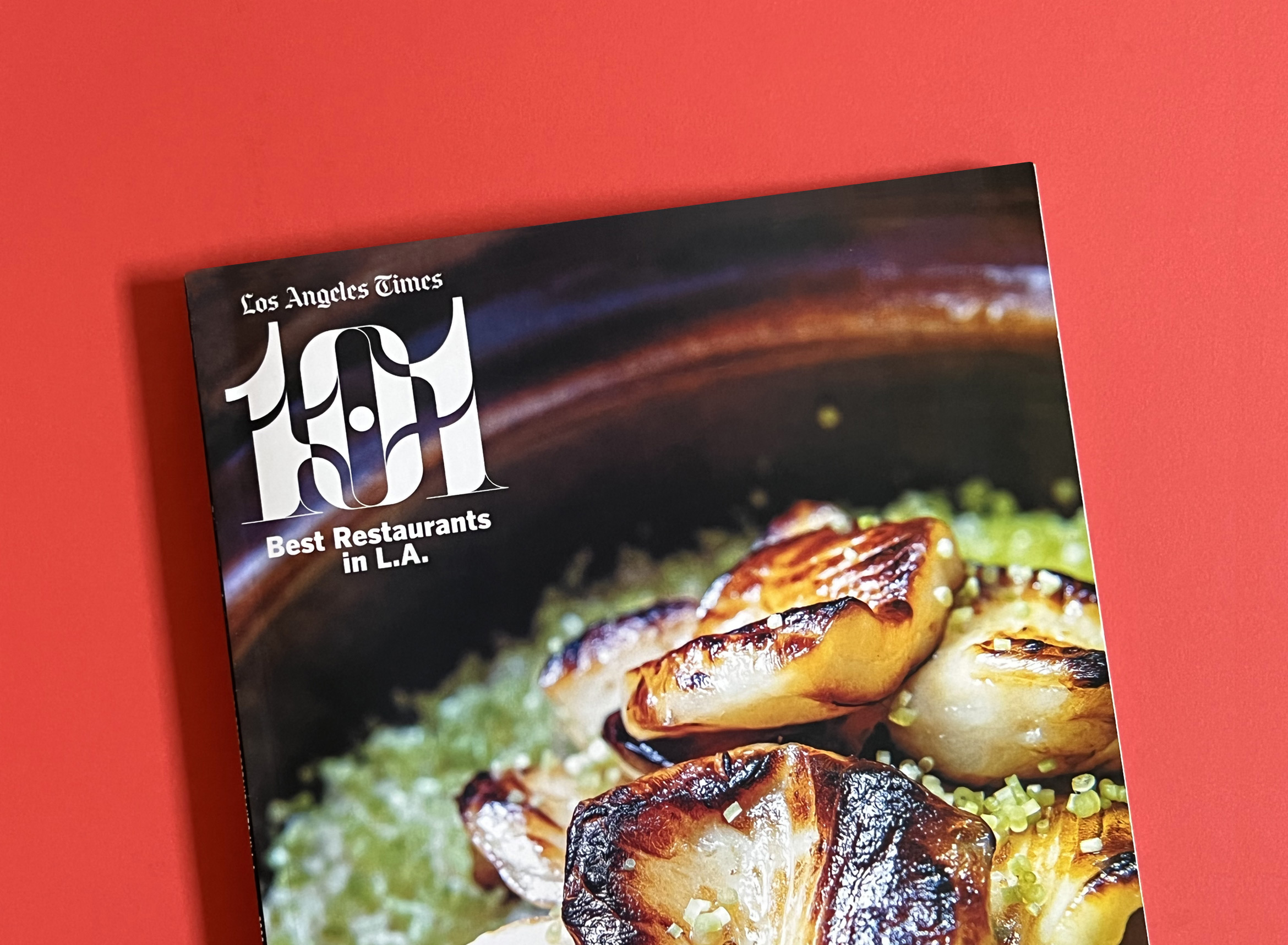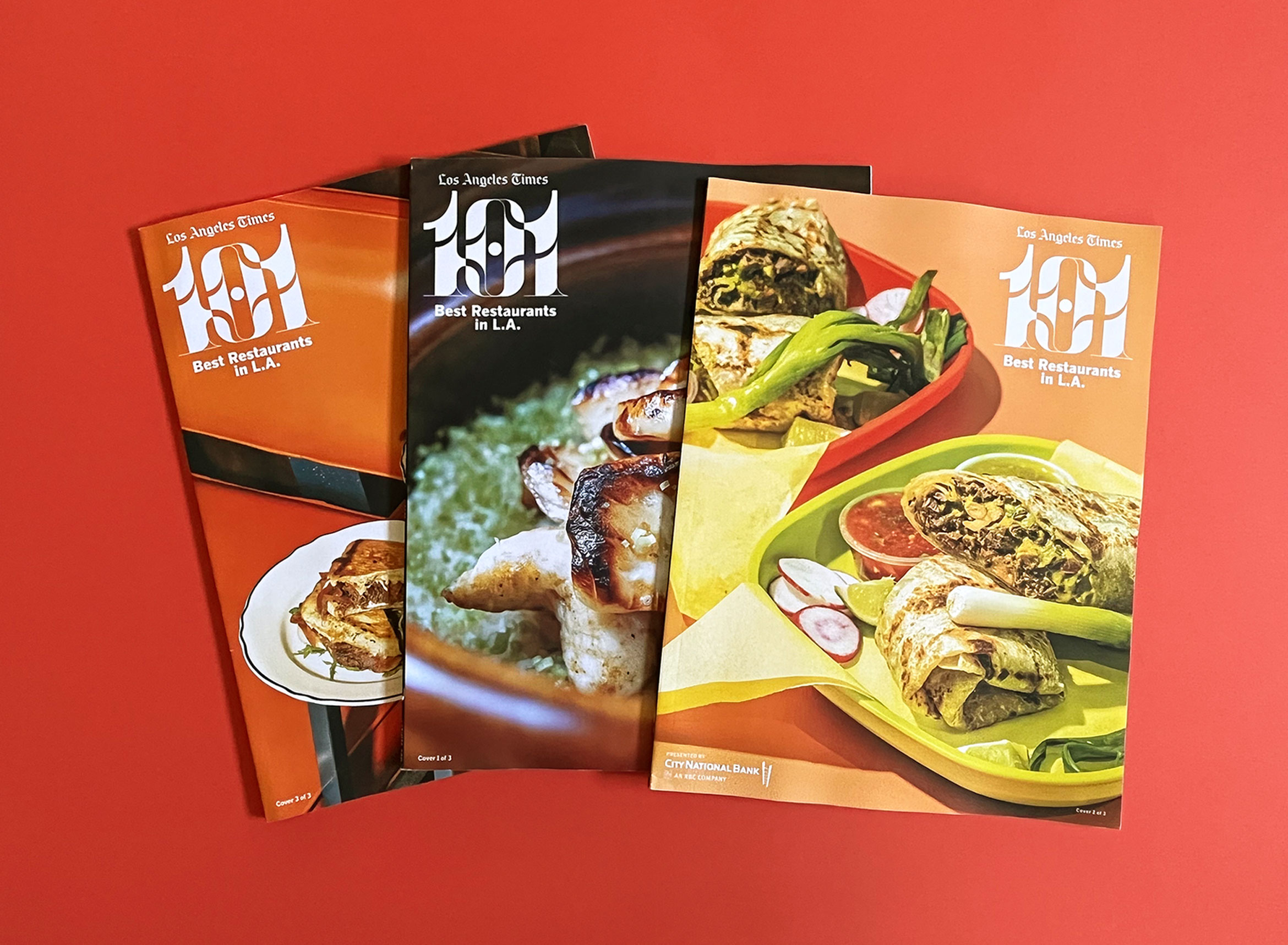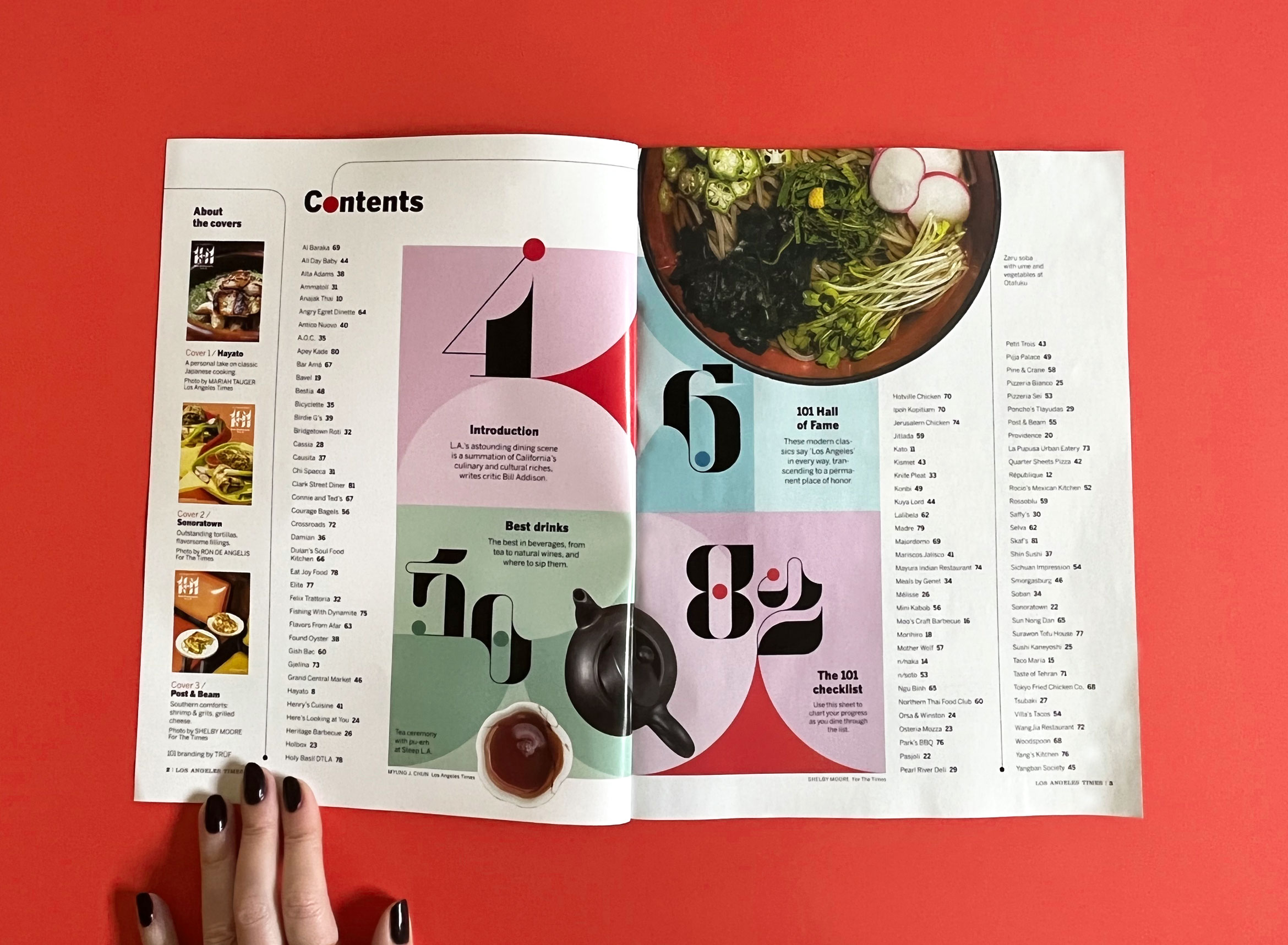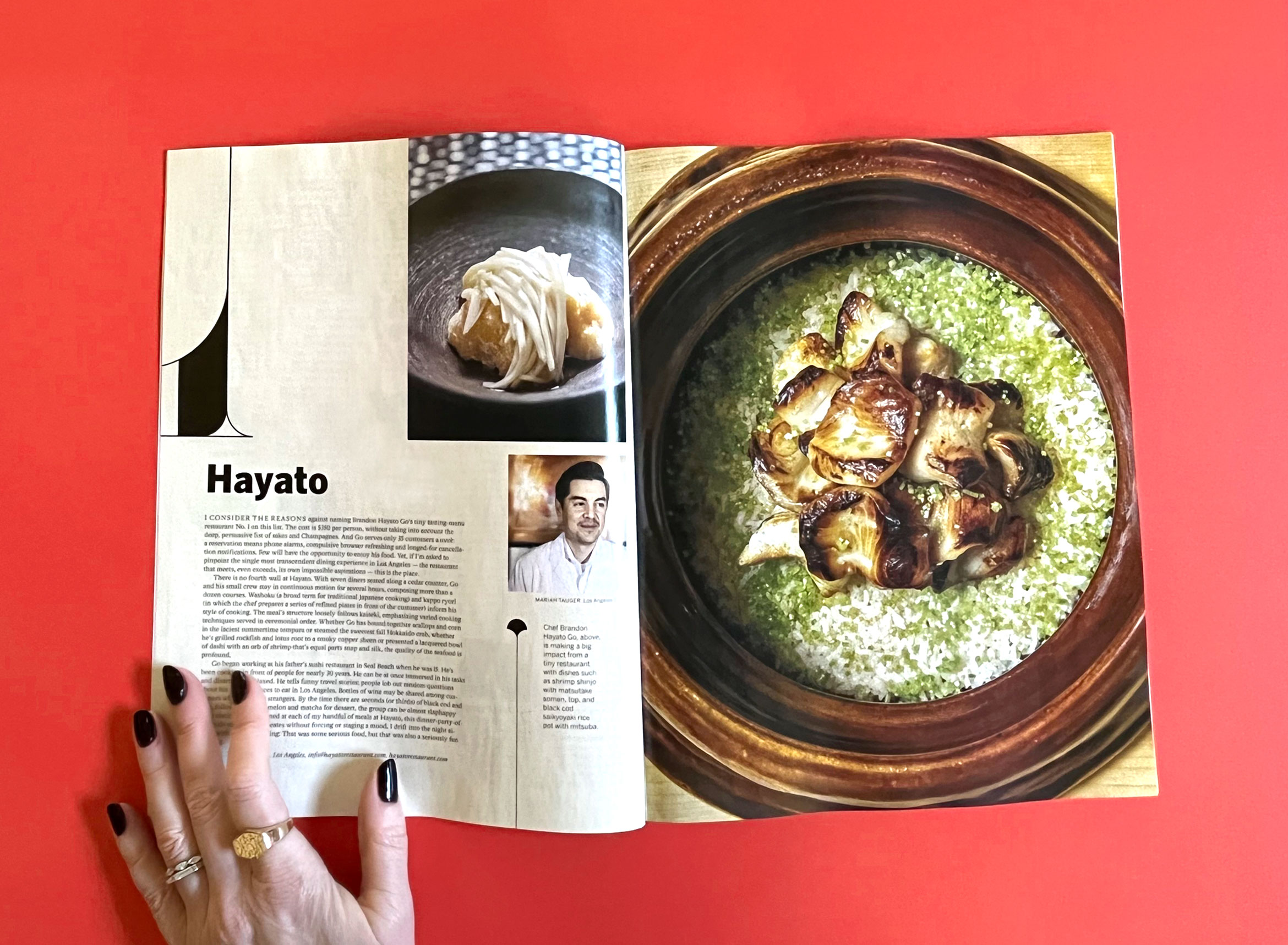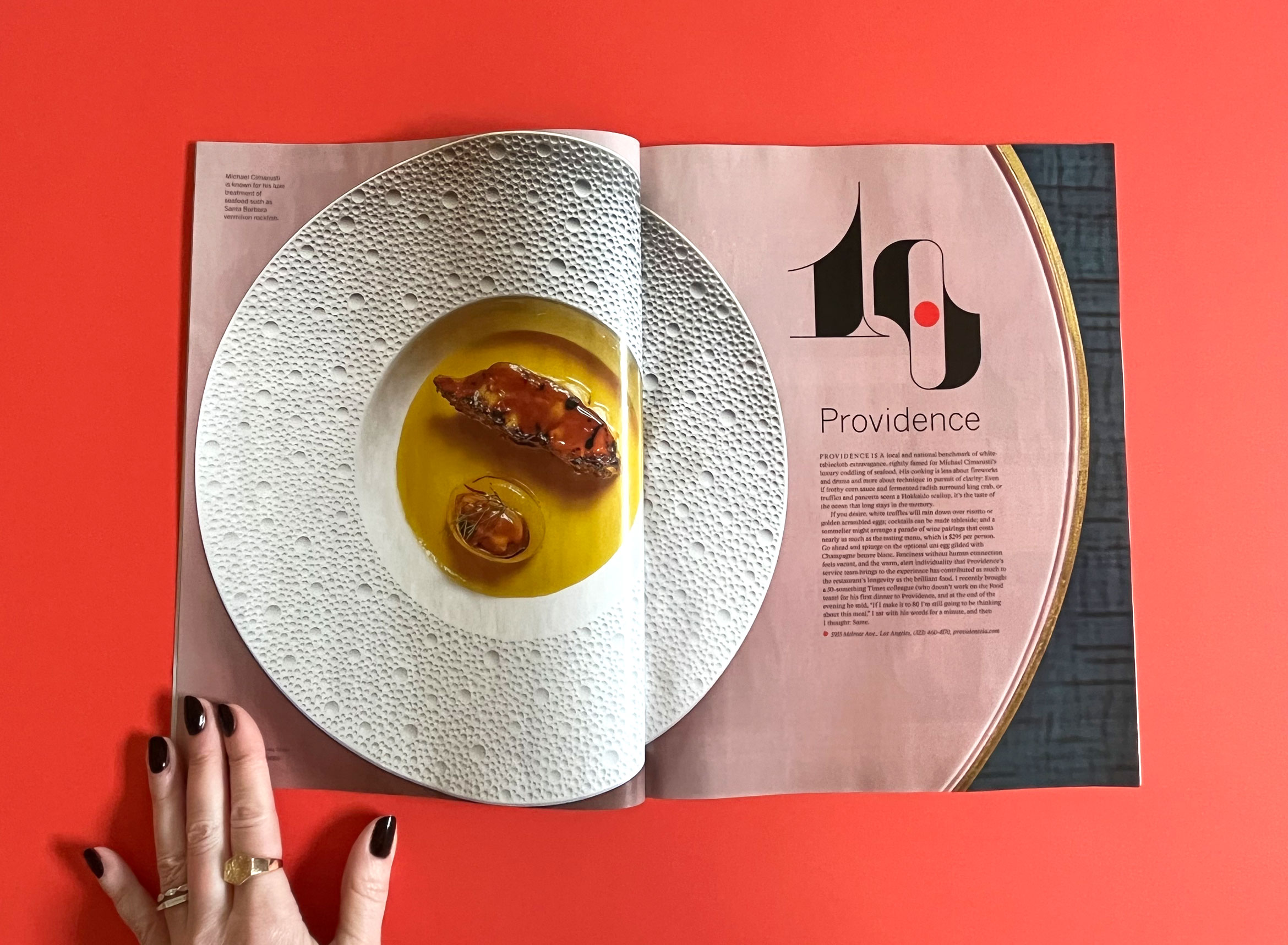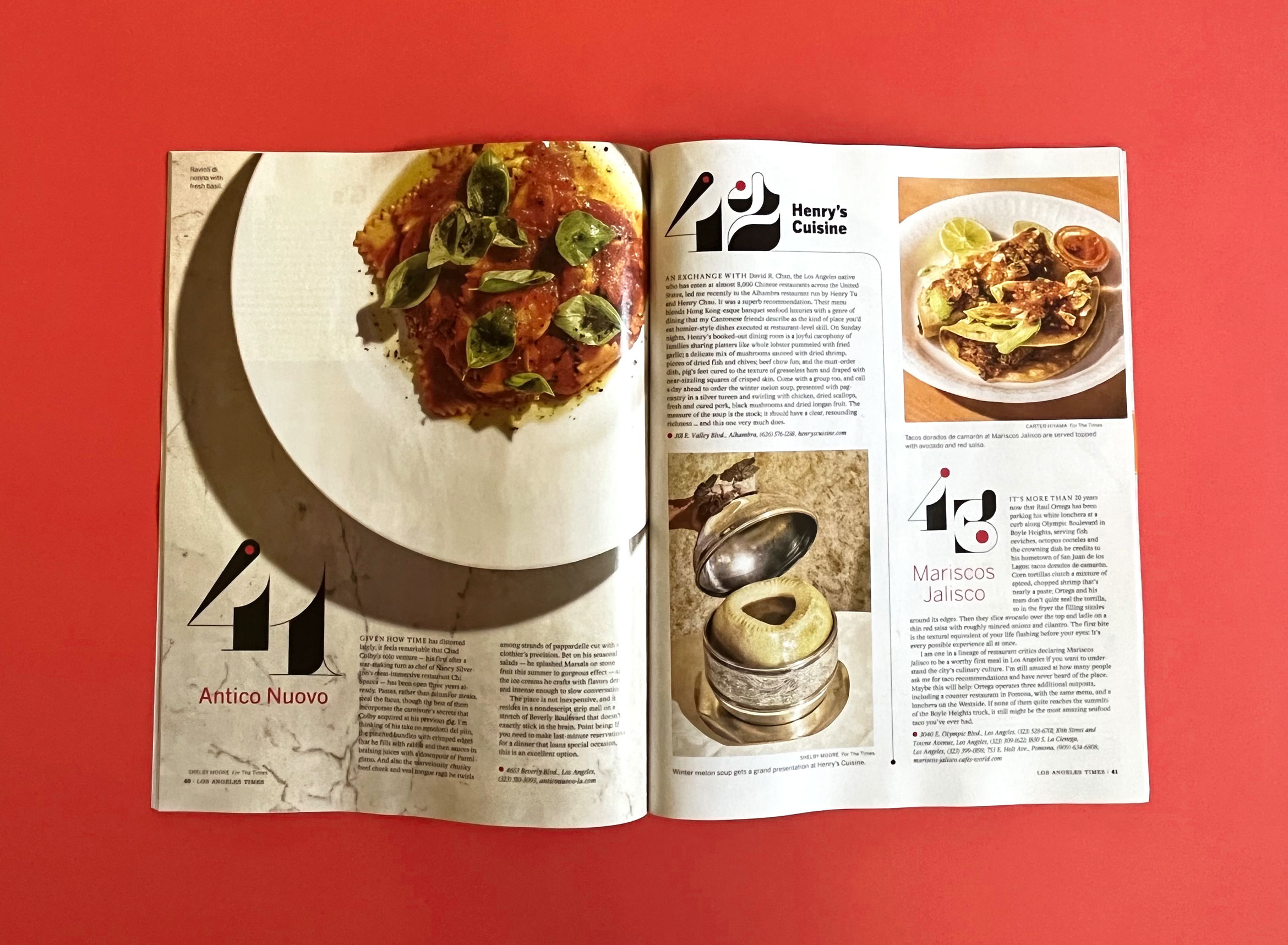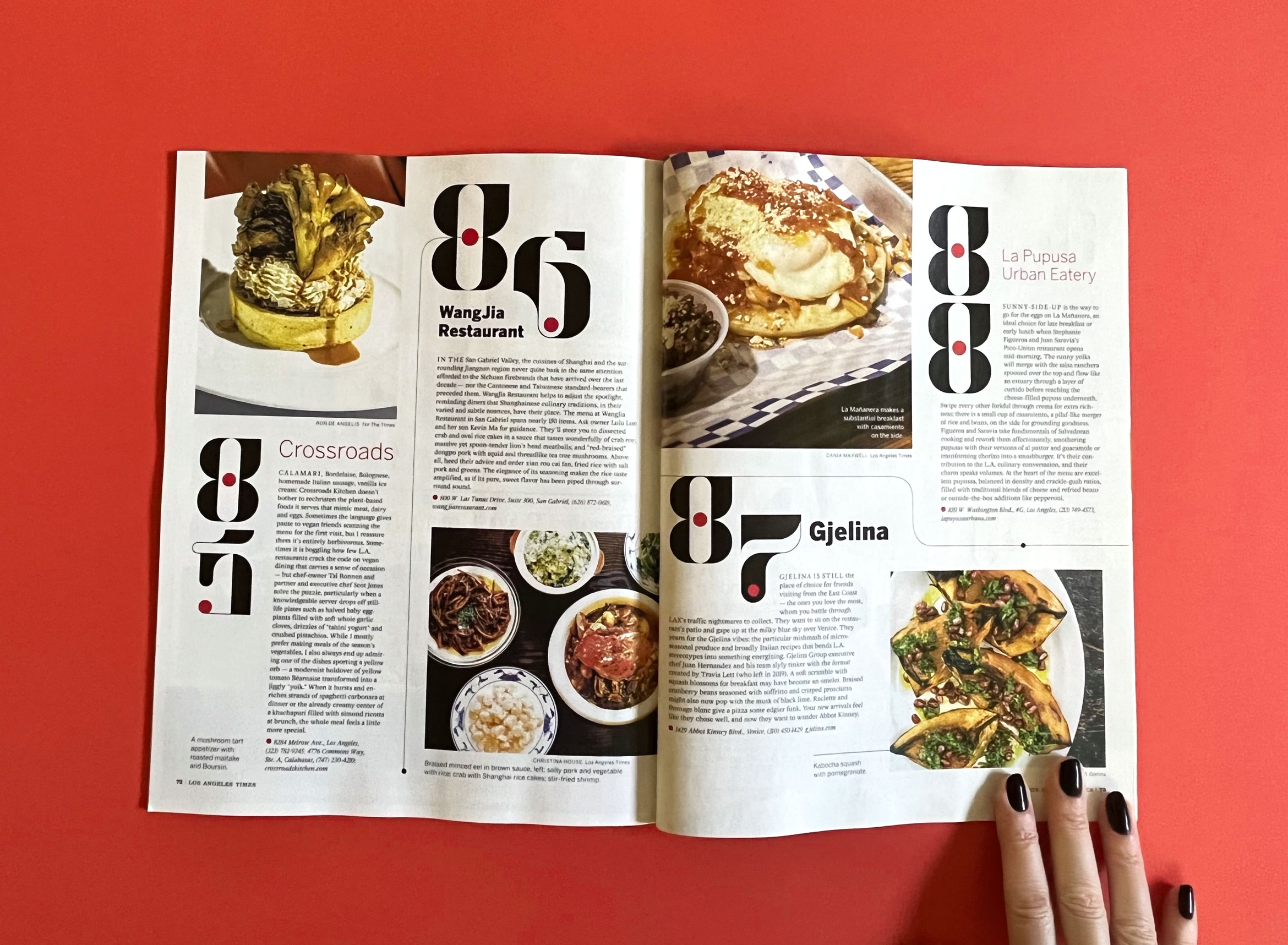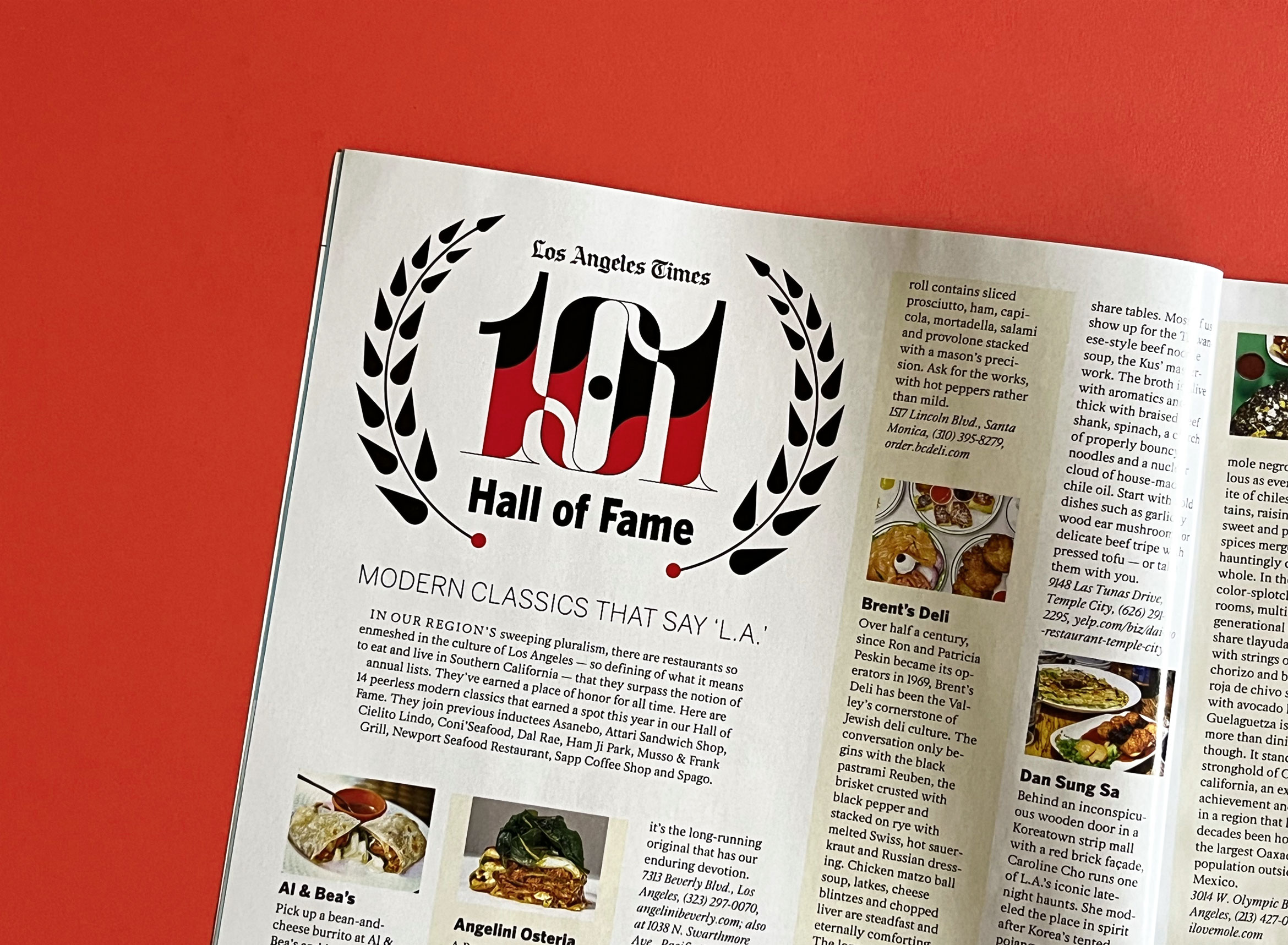 Icons in the same Messymod illustration style of a cocktail, fork, knife and spoon were used for signage and to distinguish each of the magazine cover spines.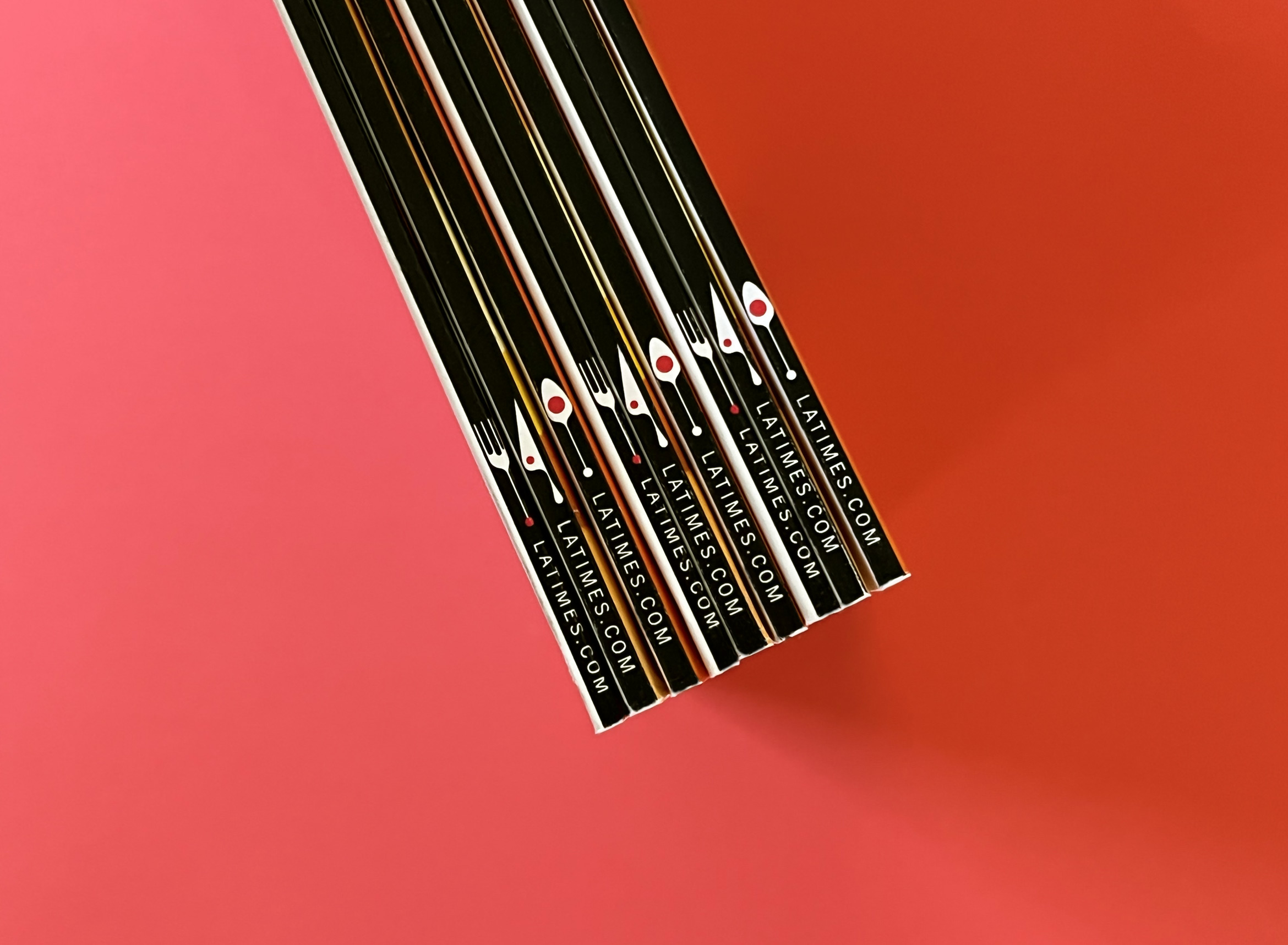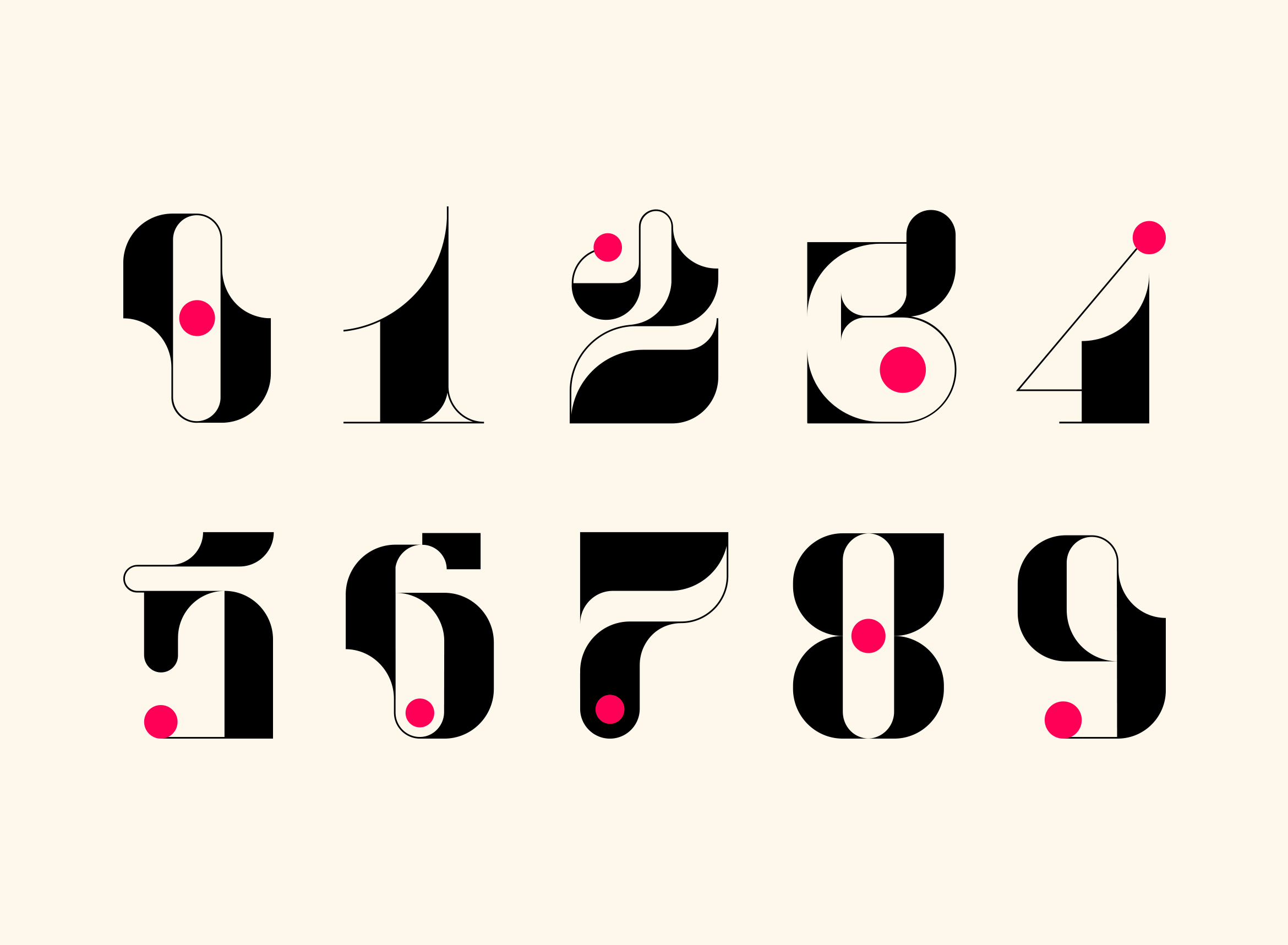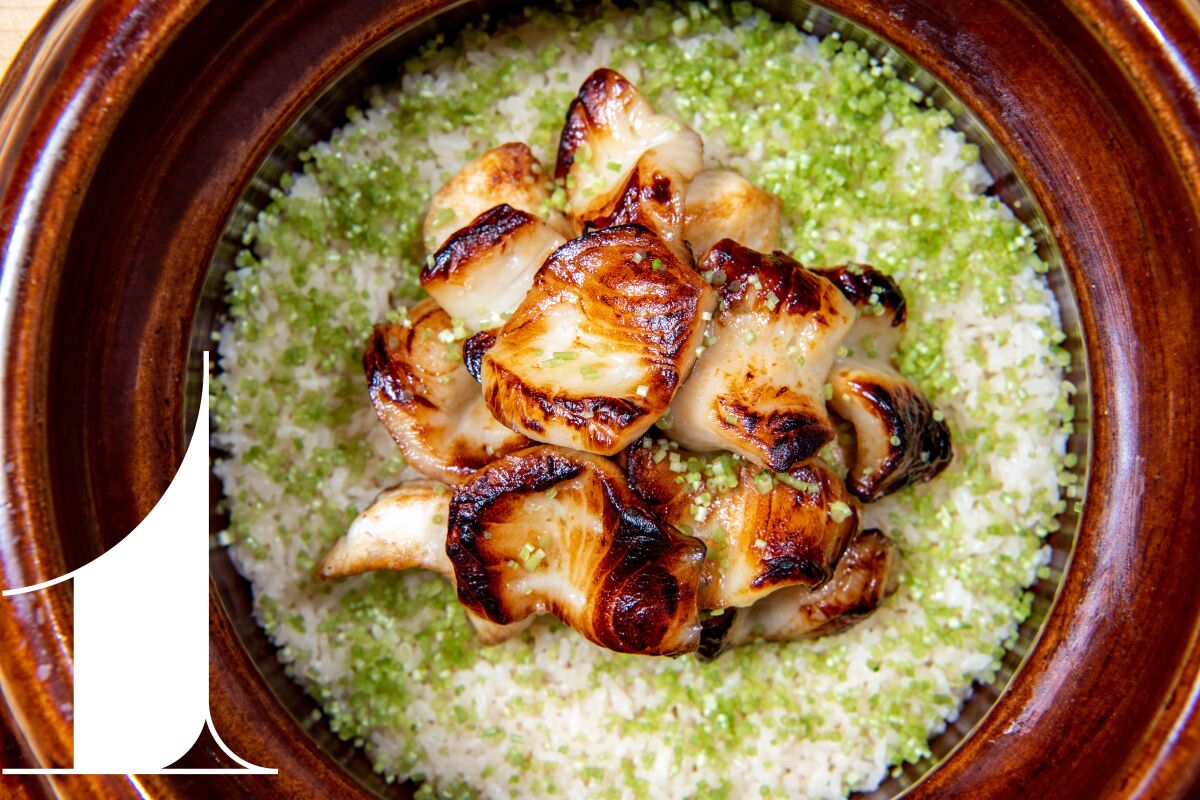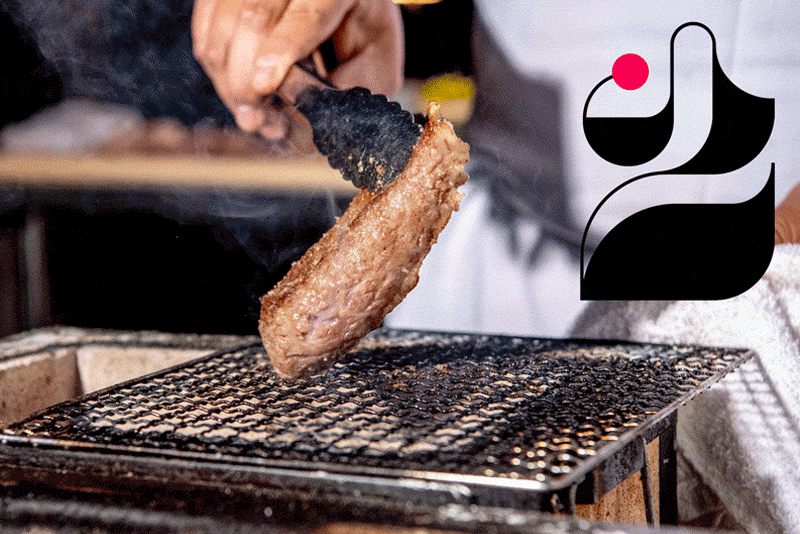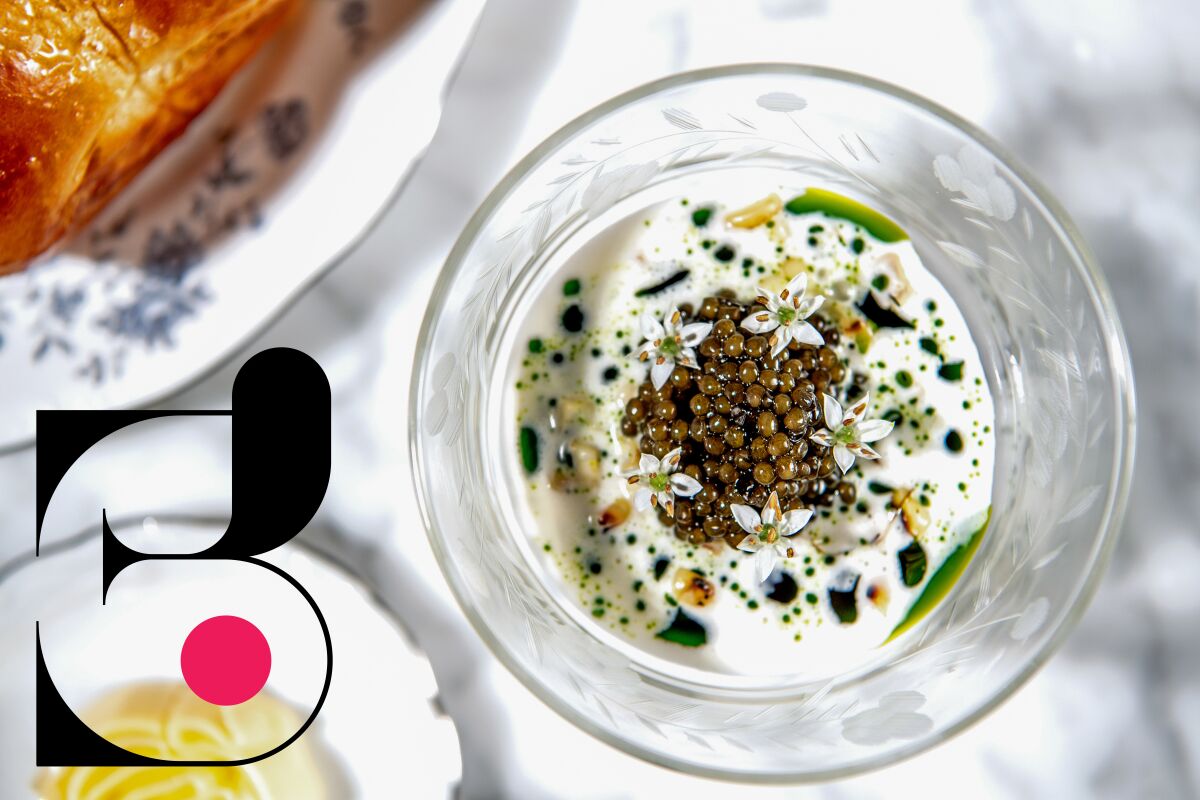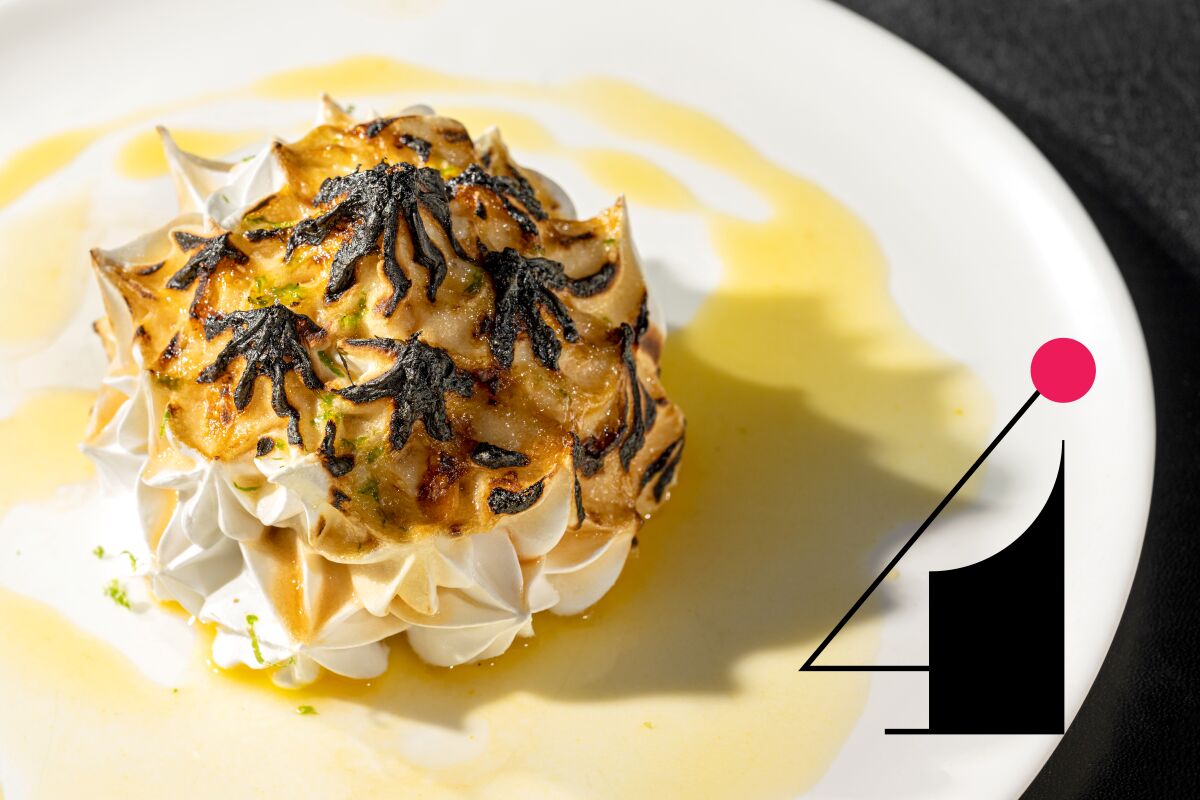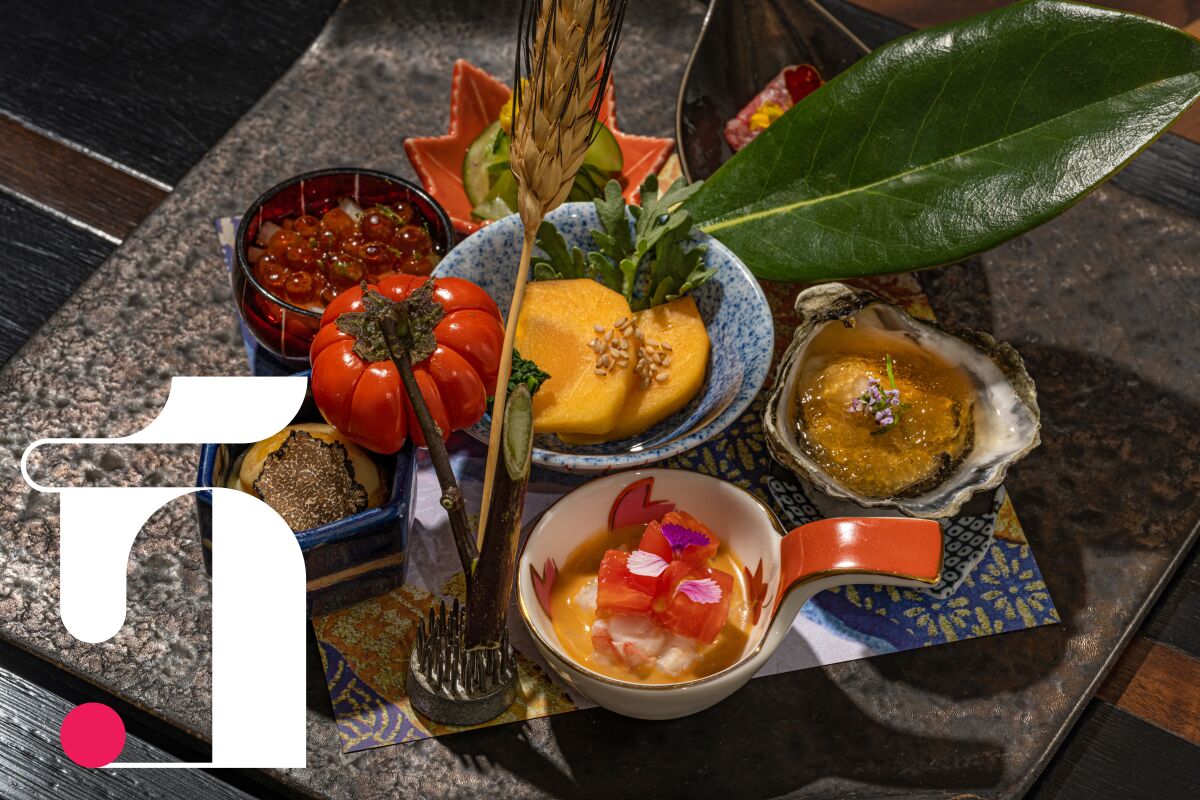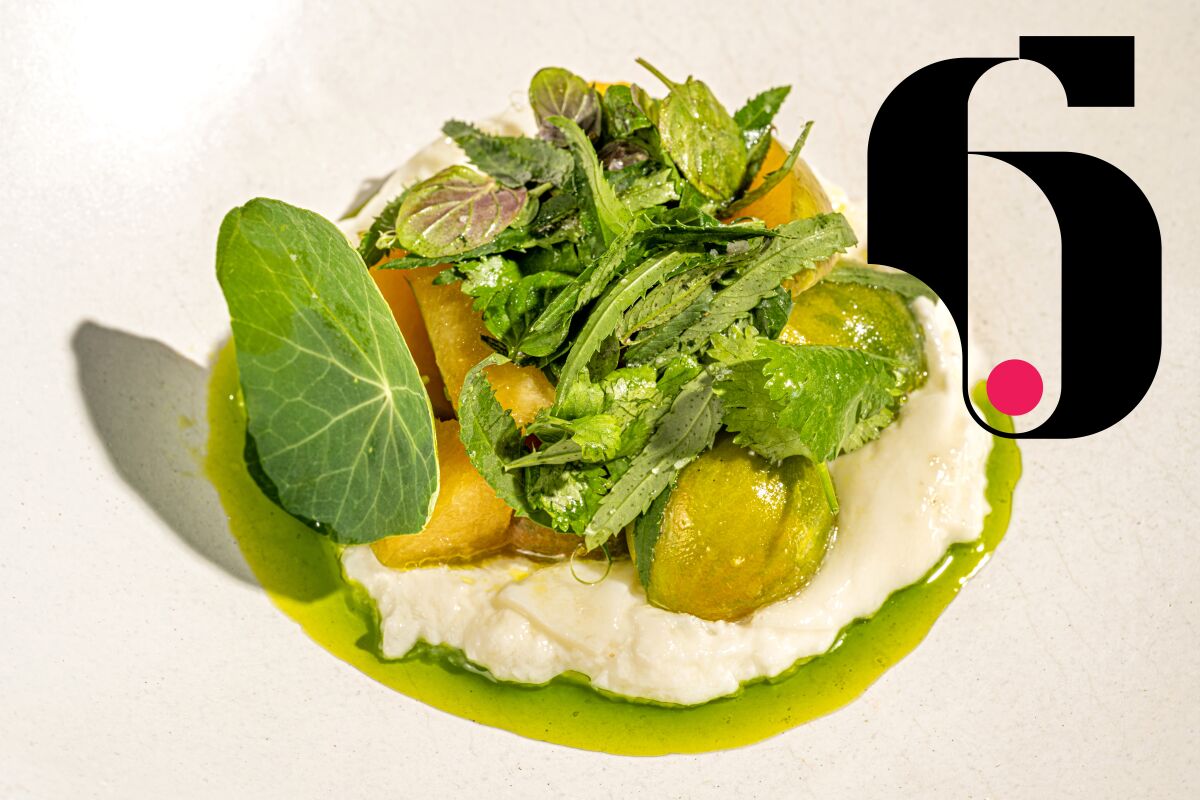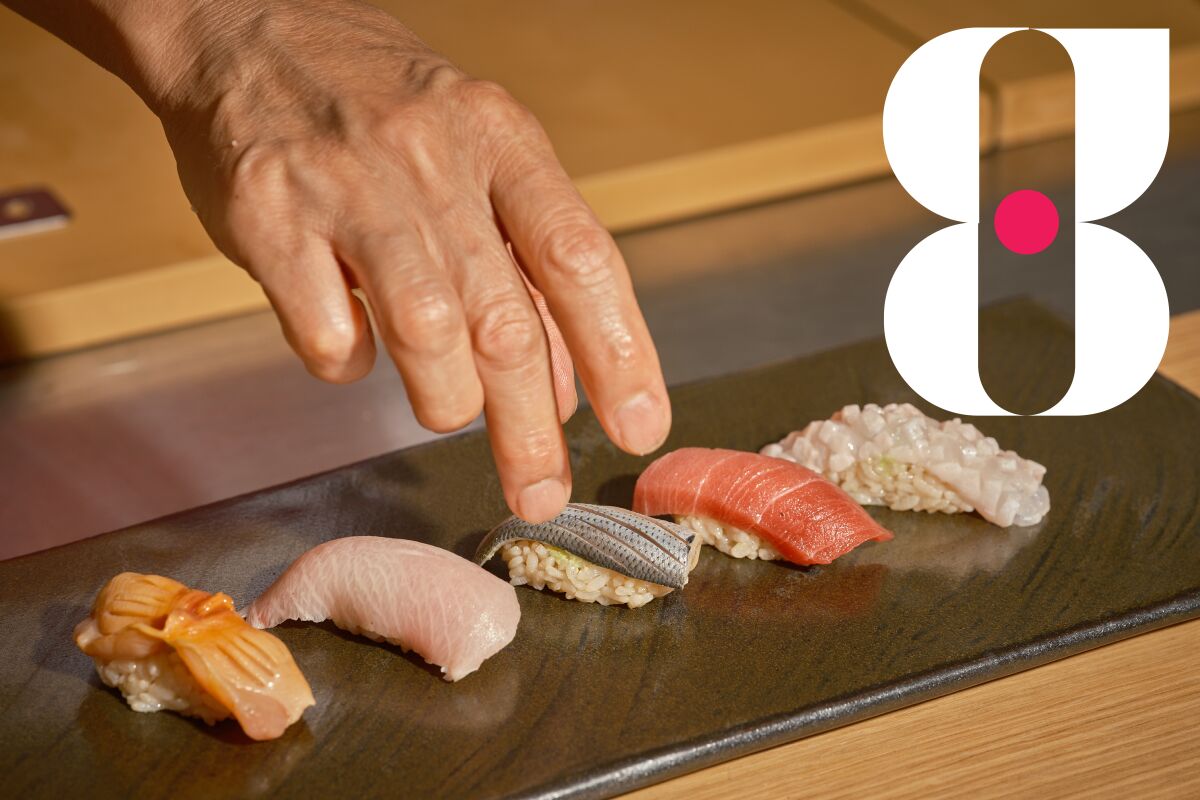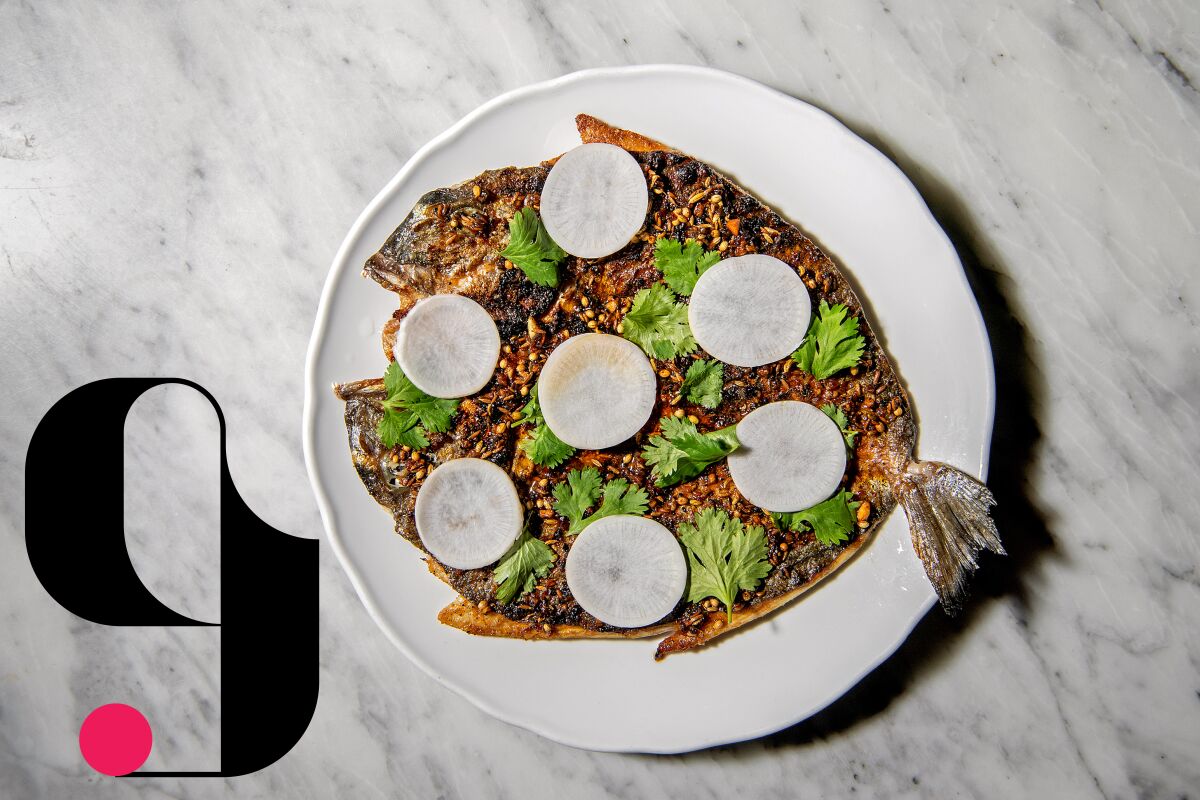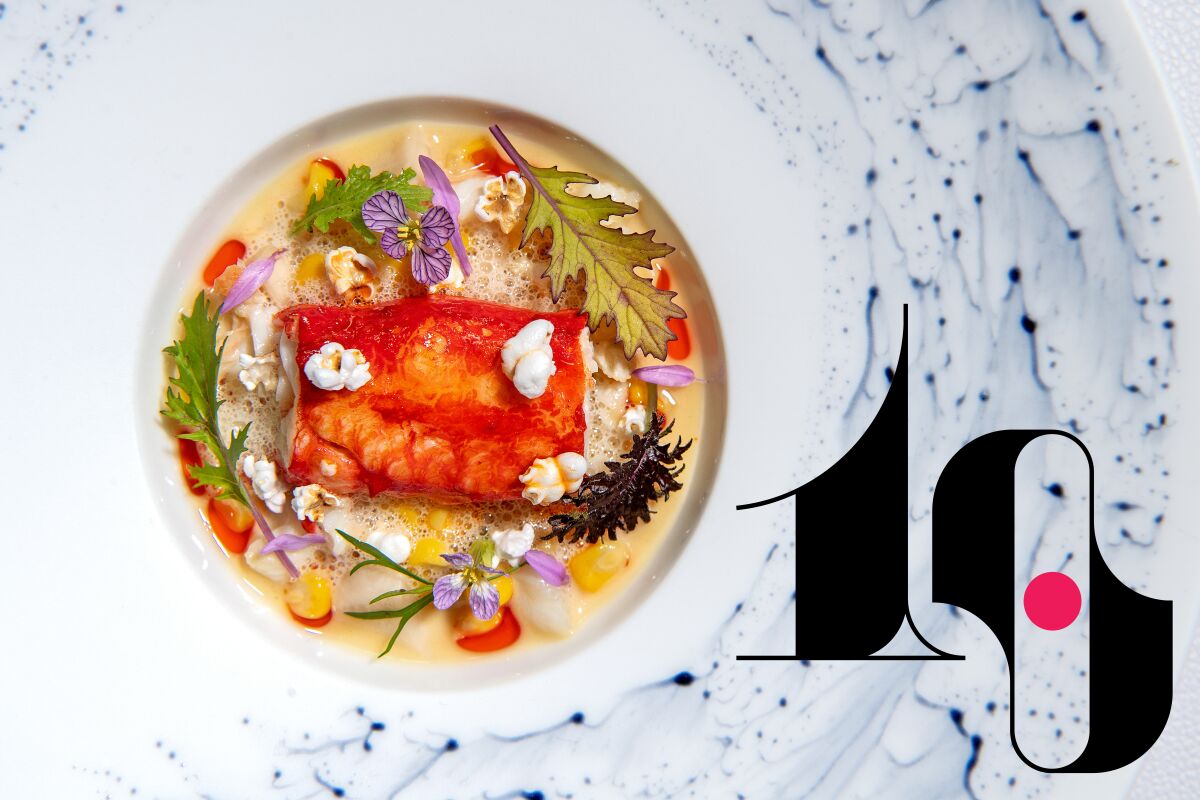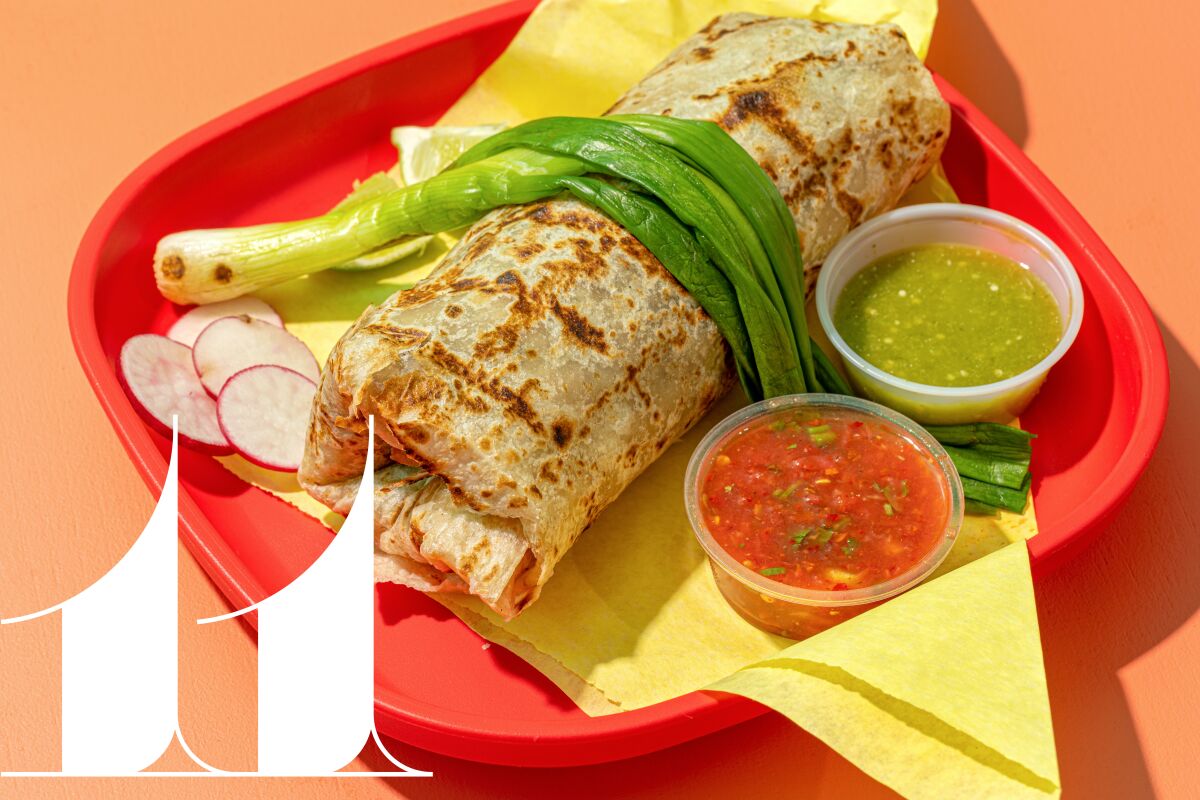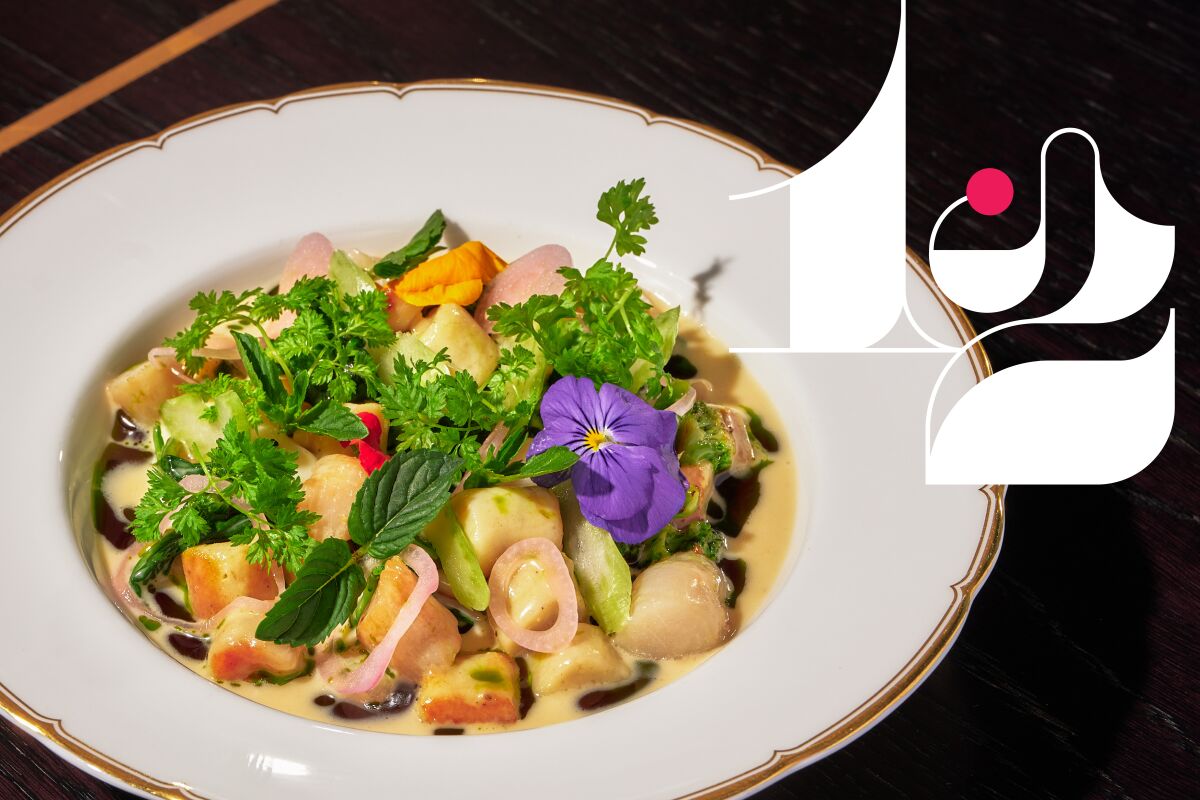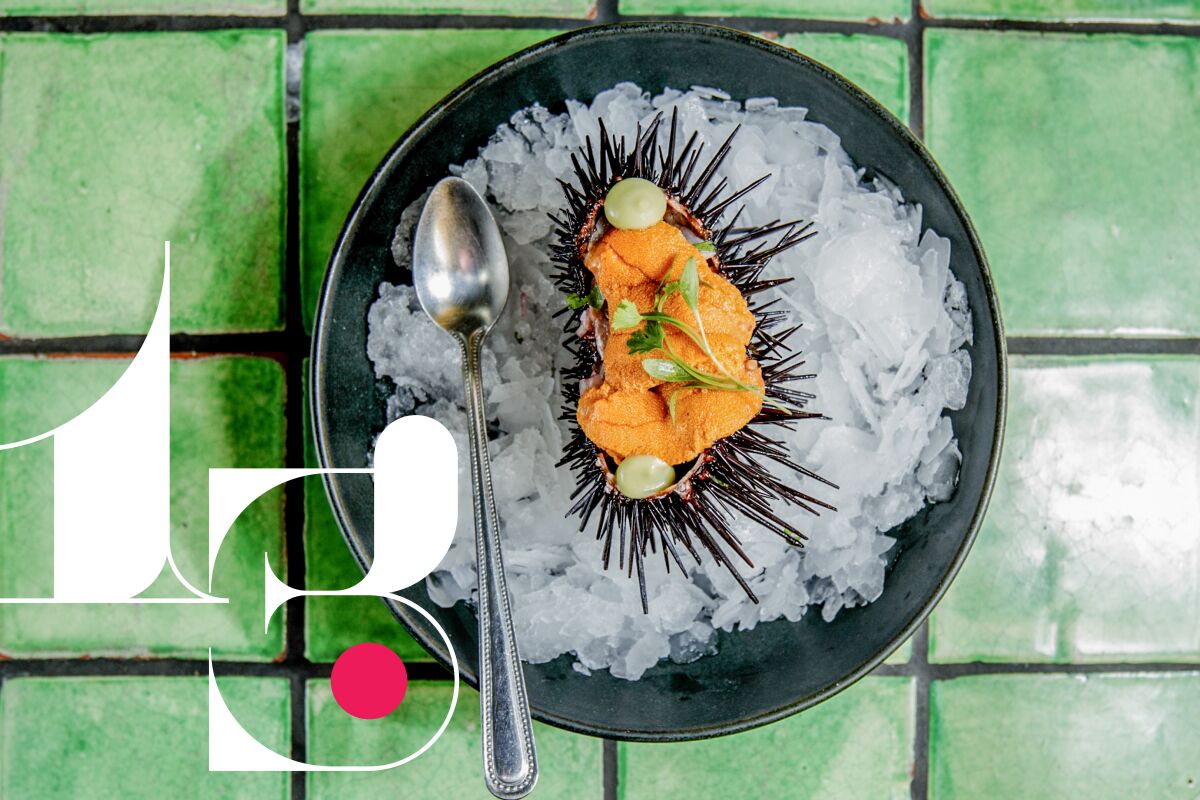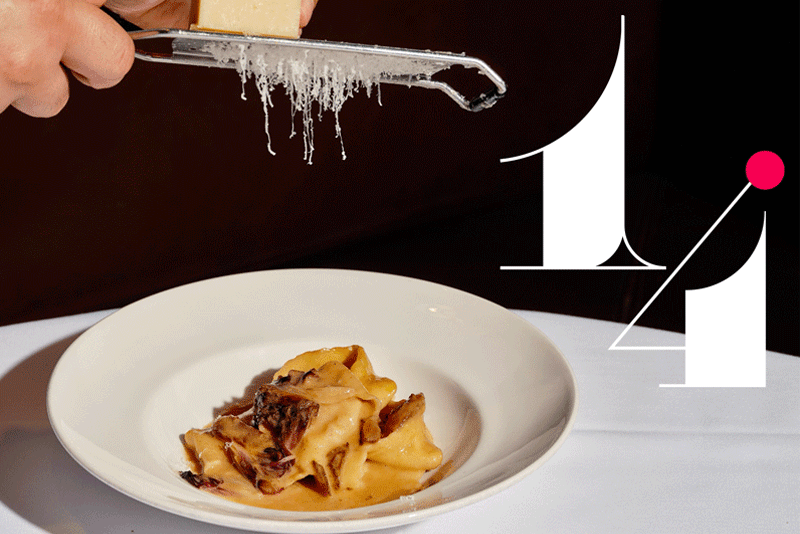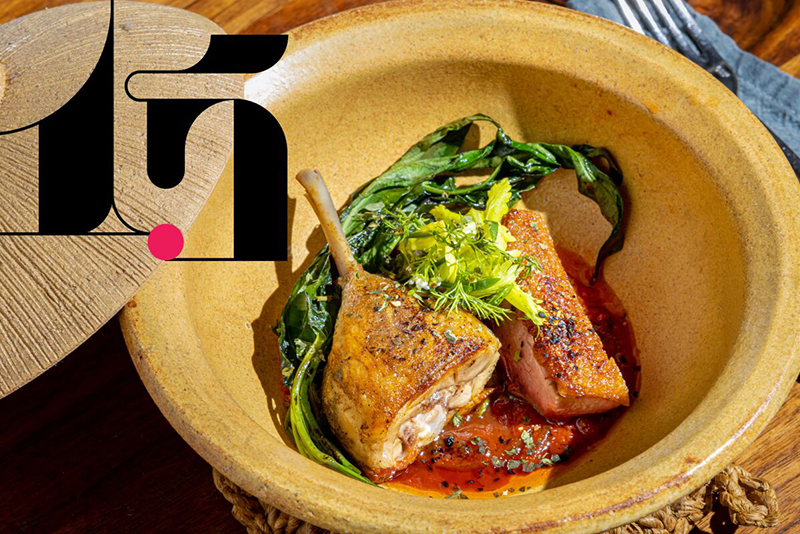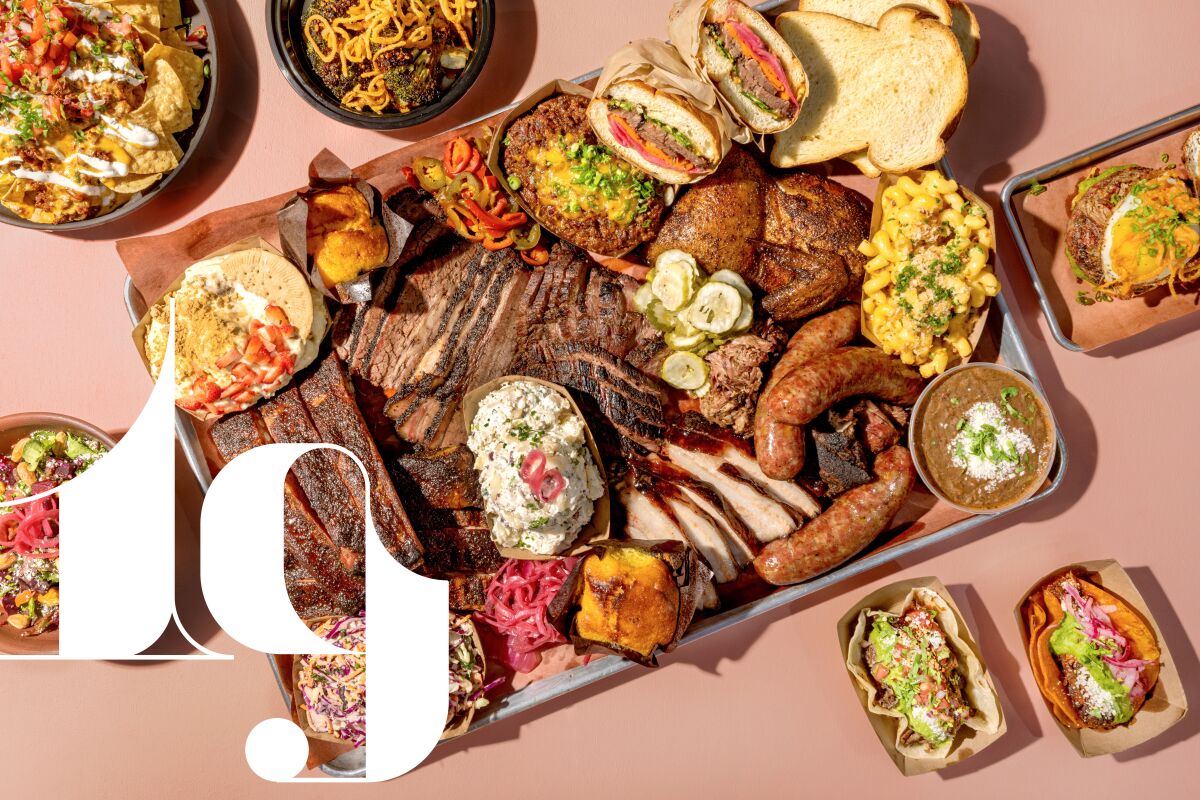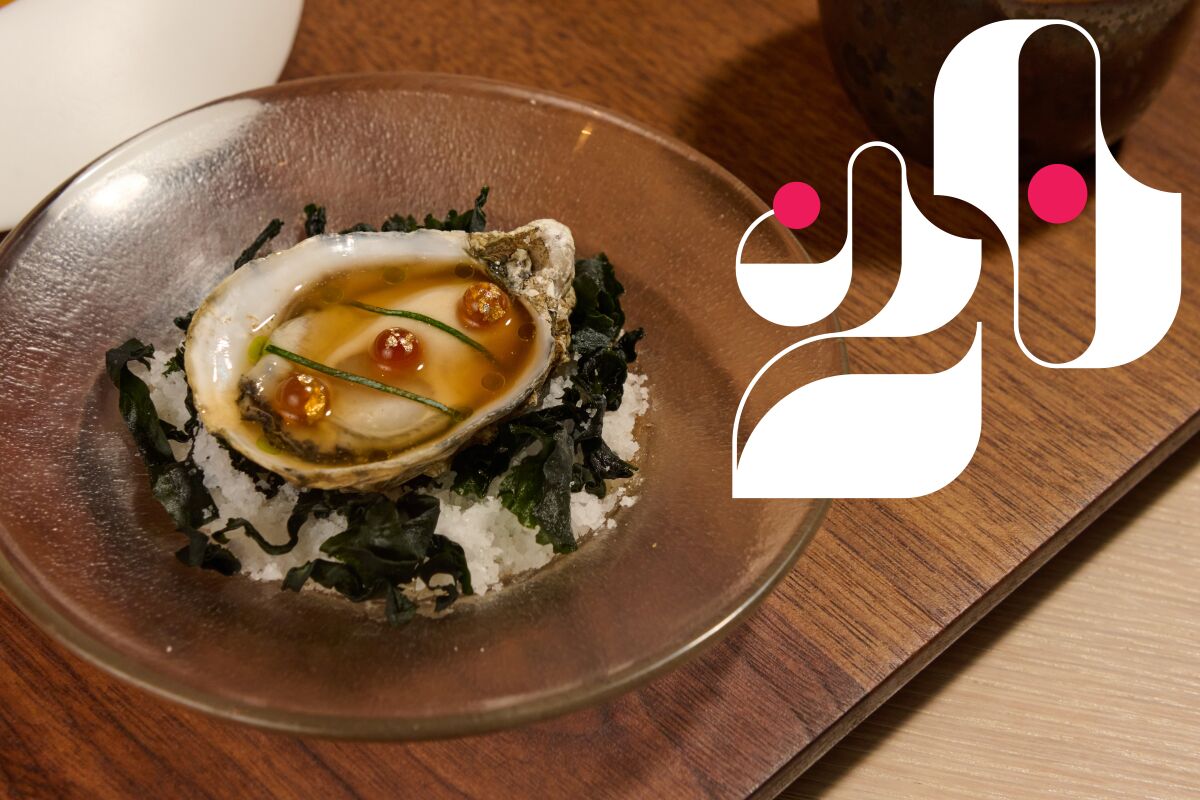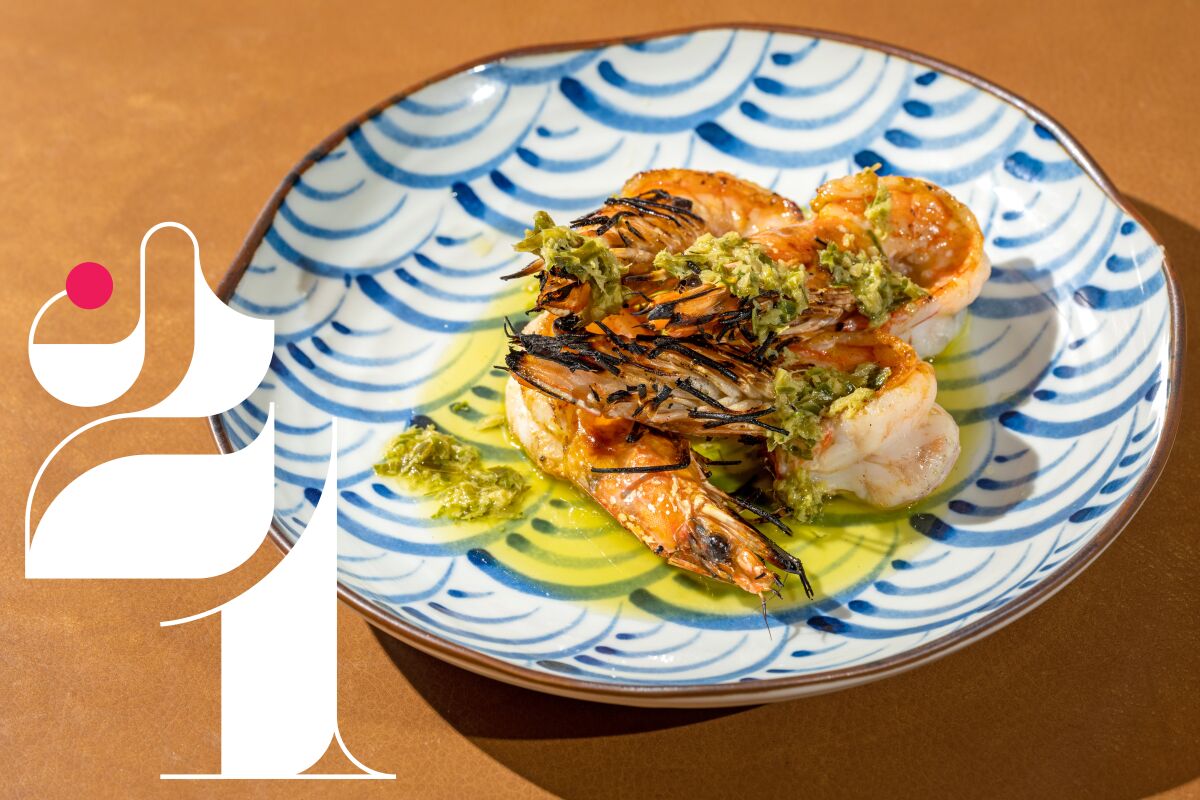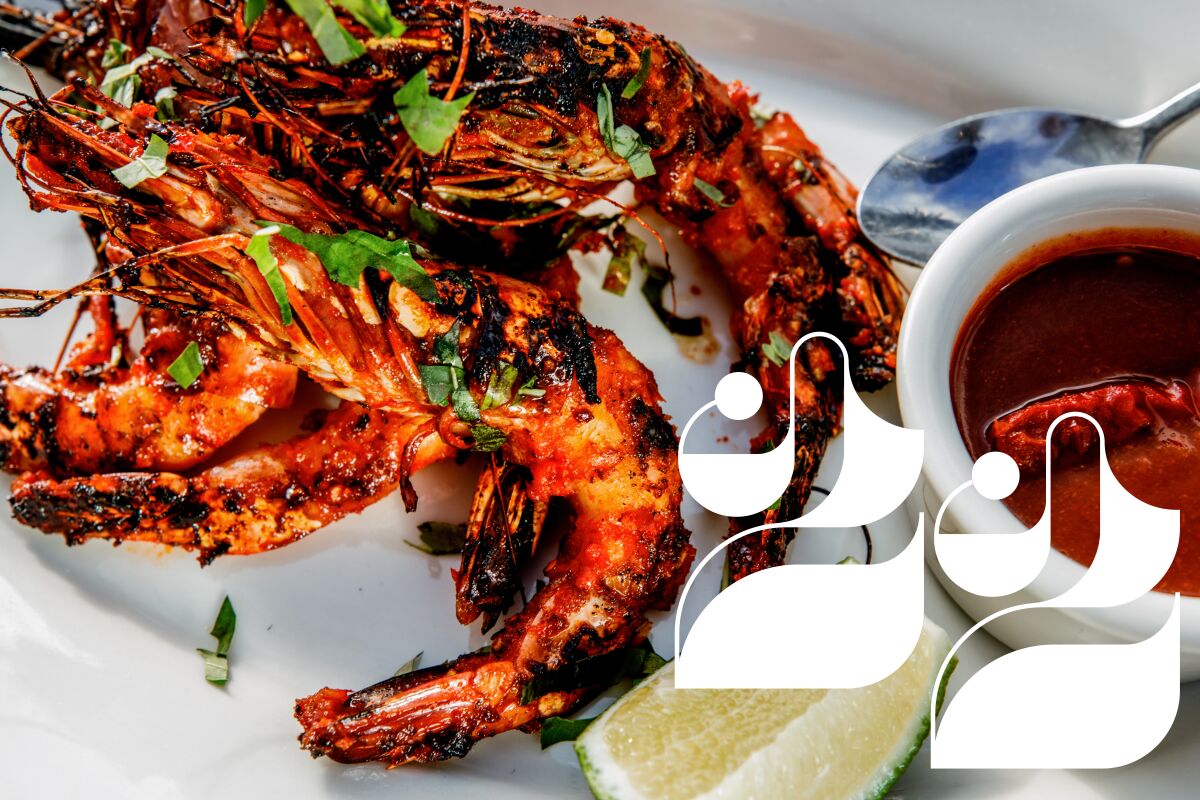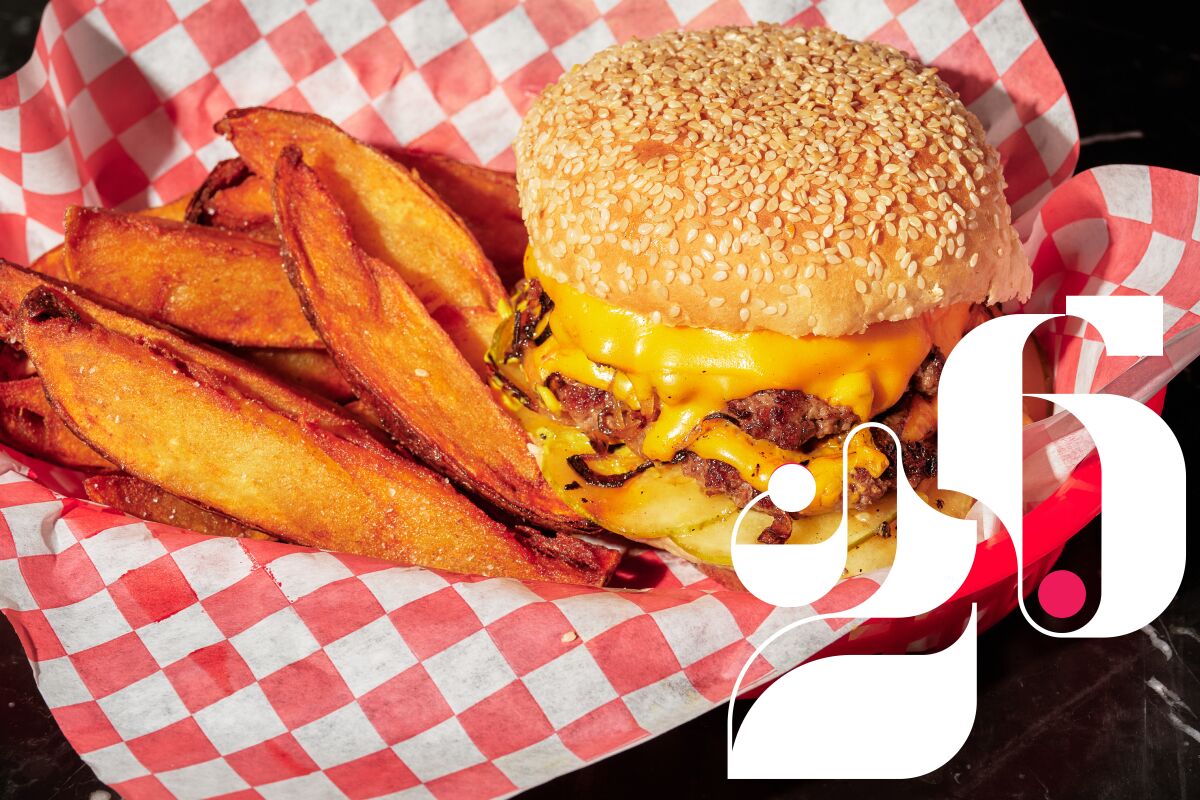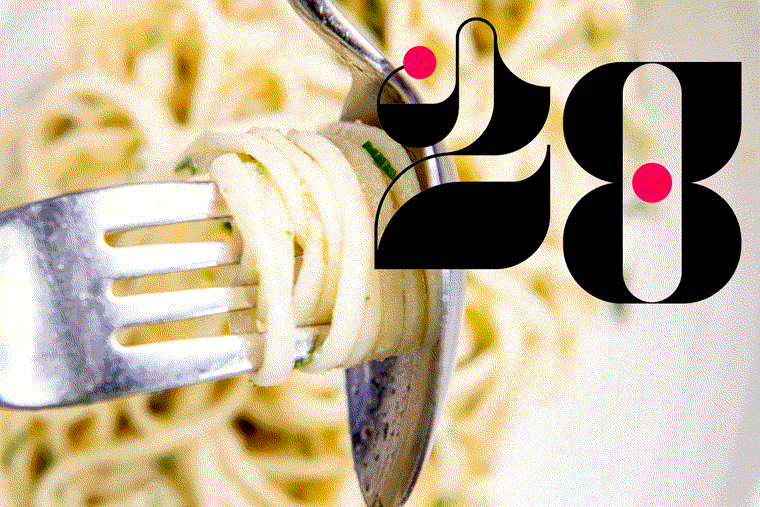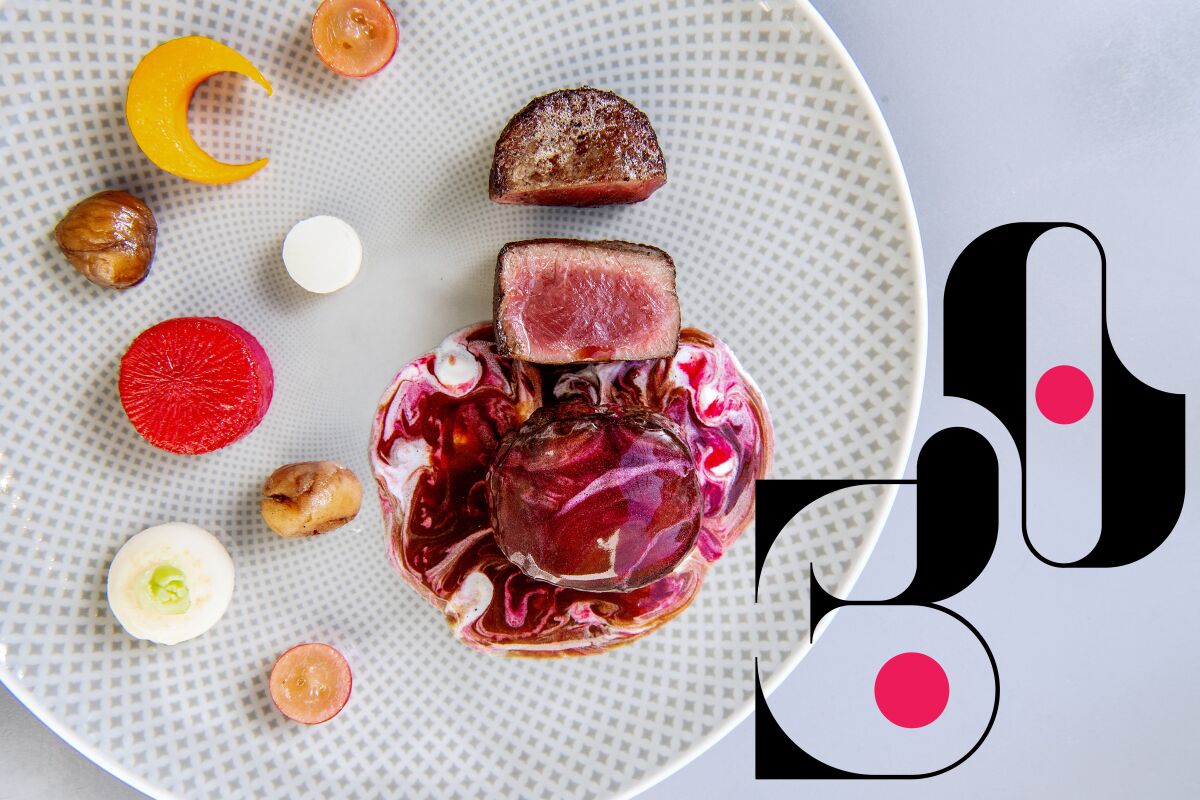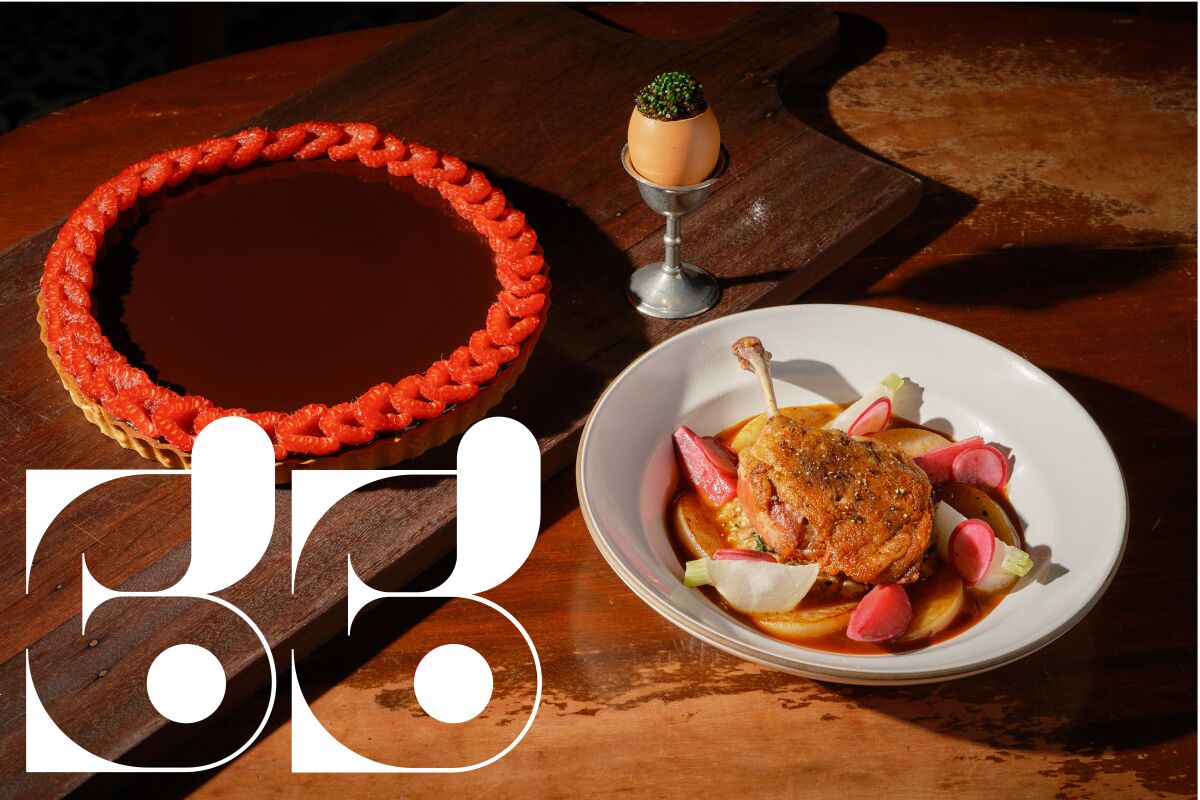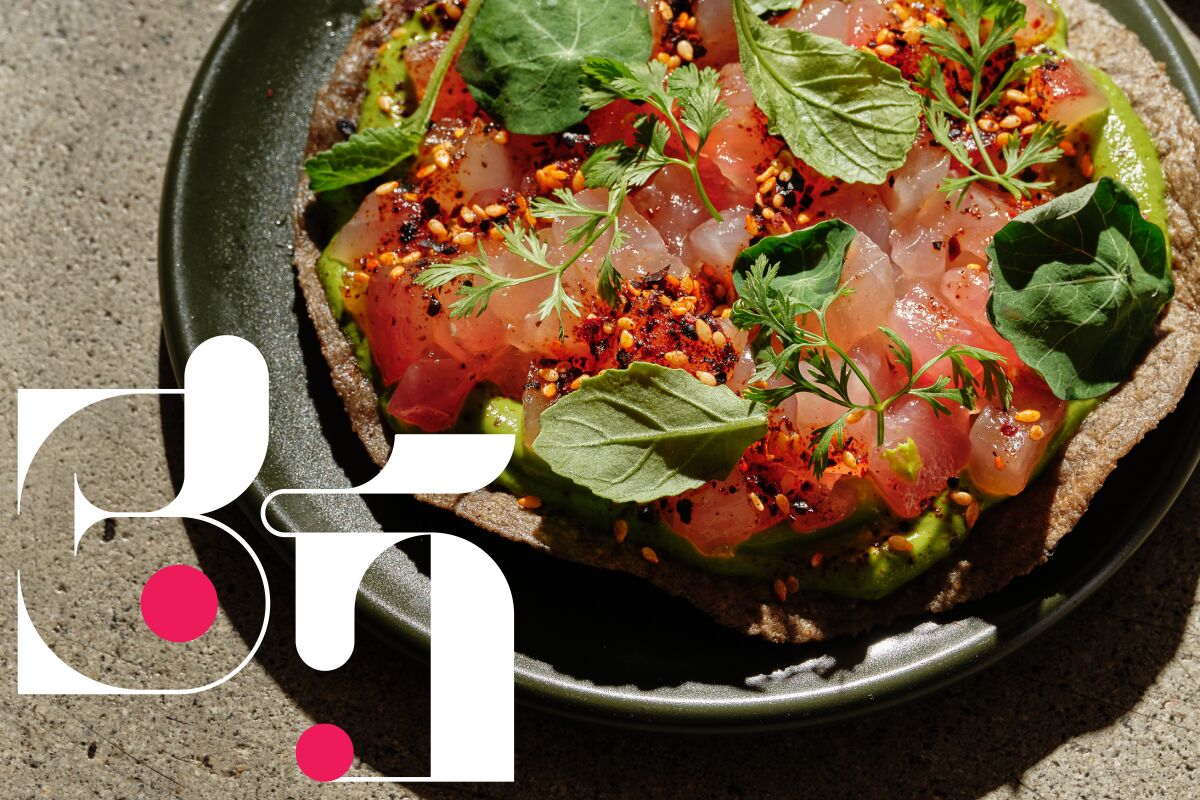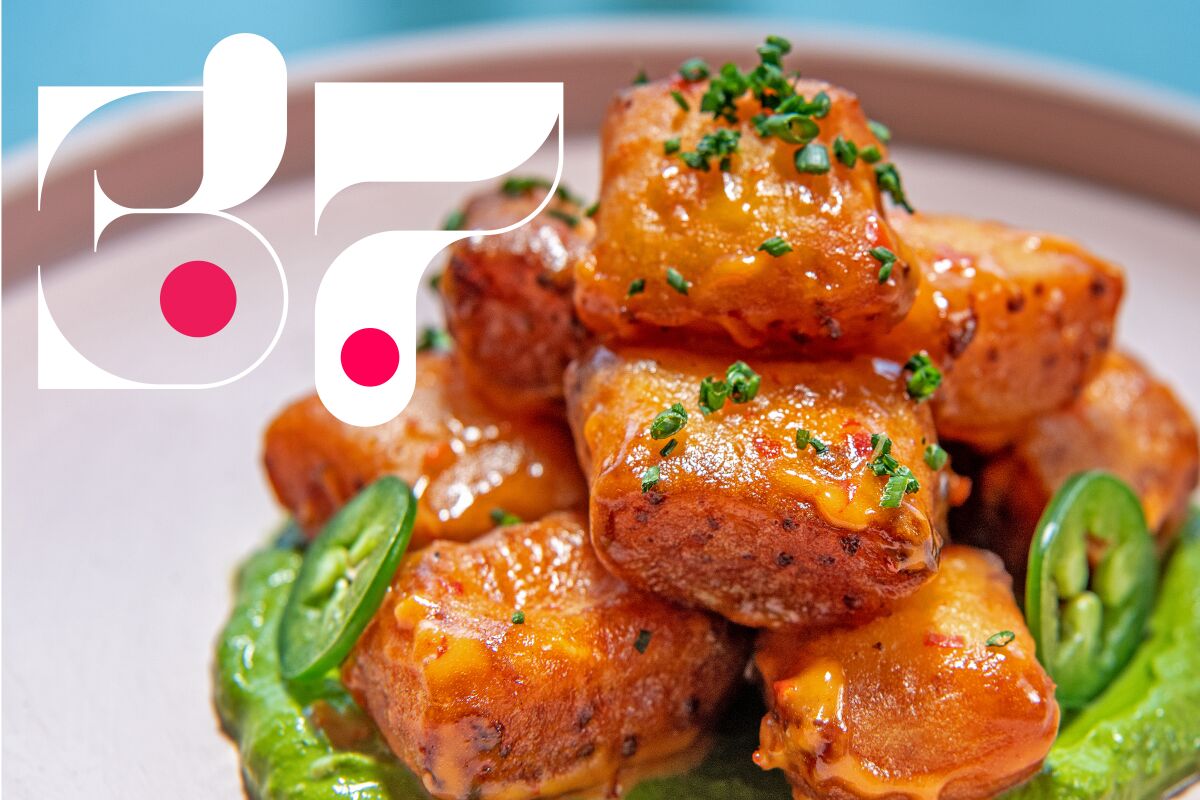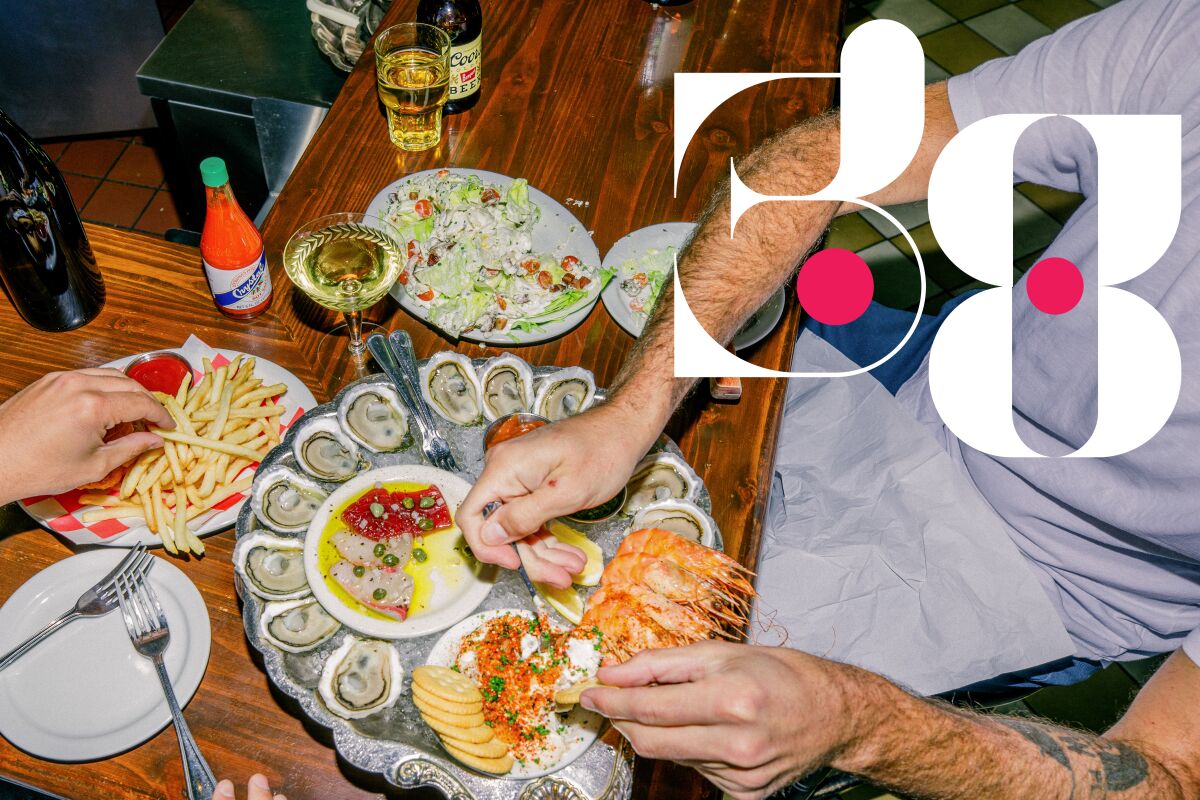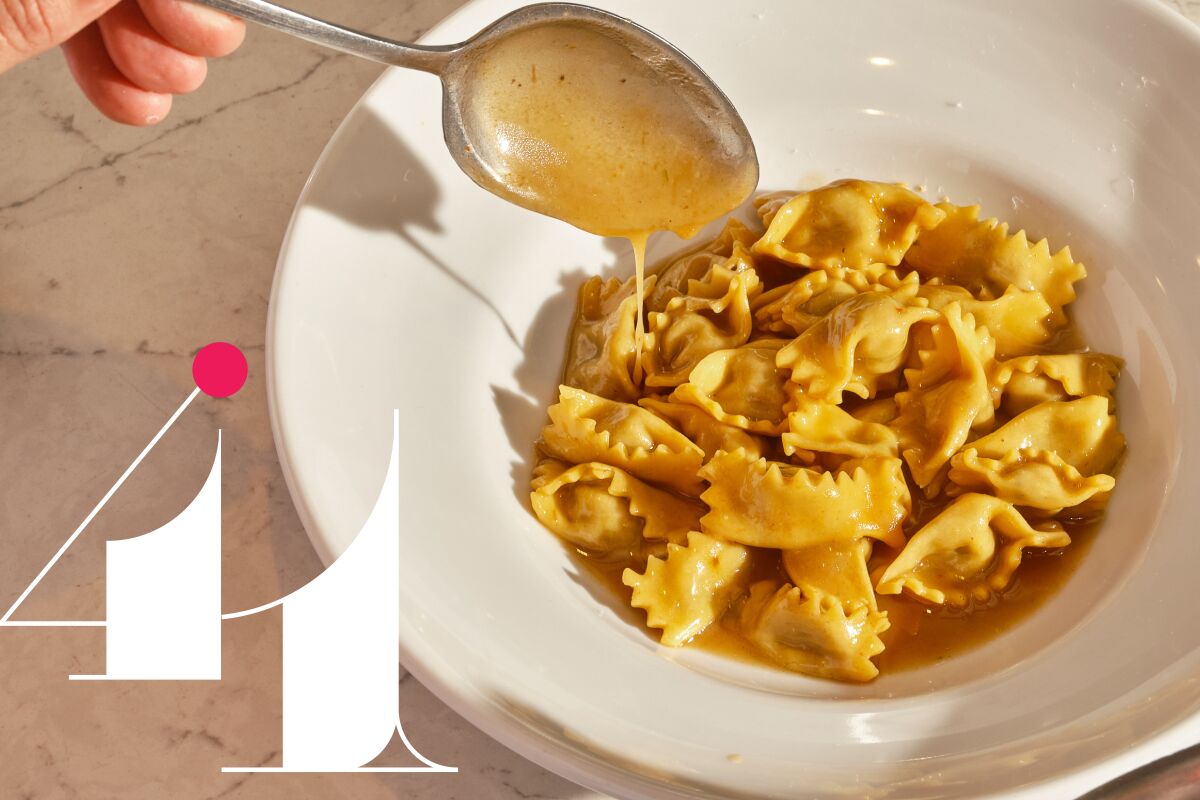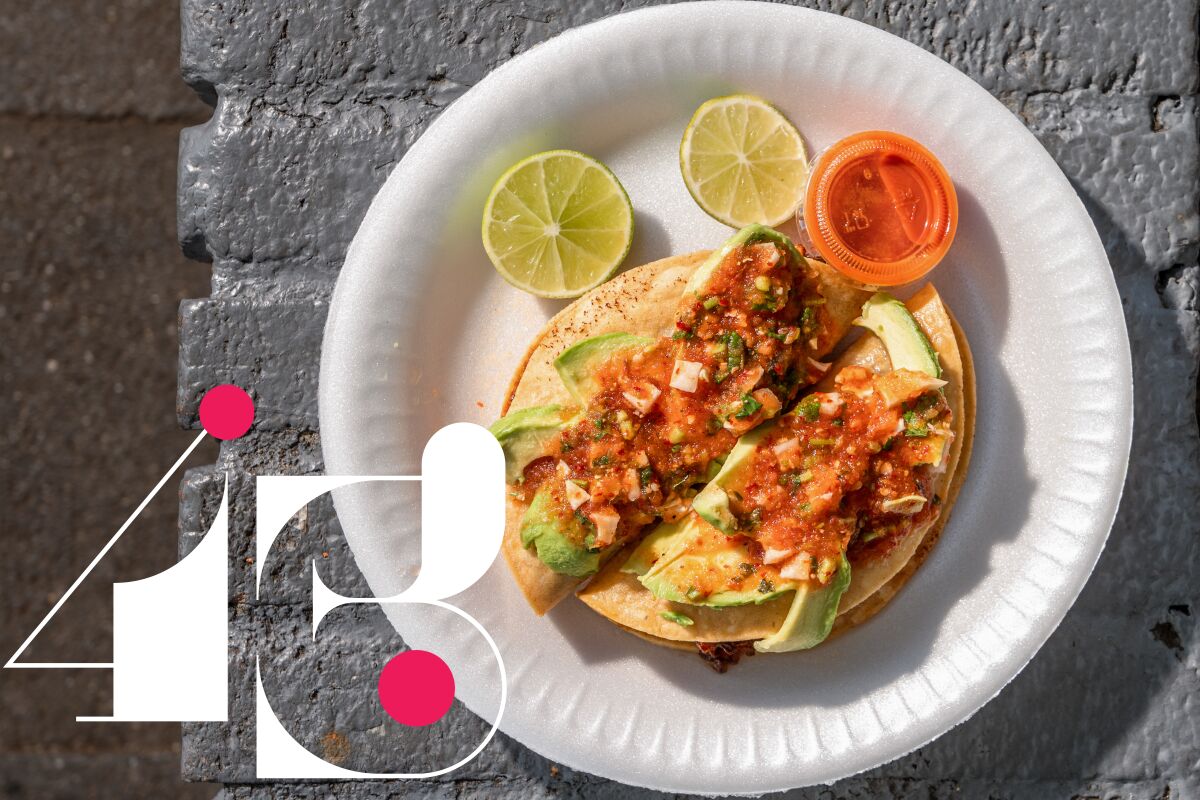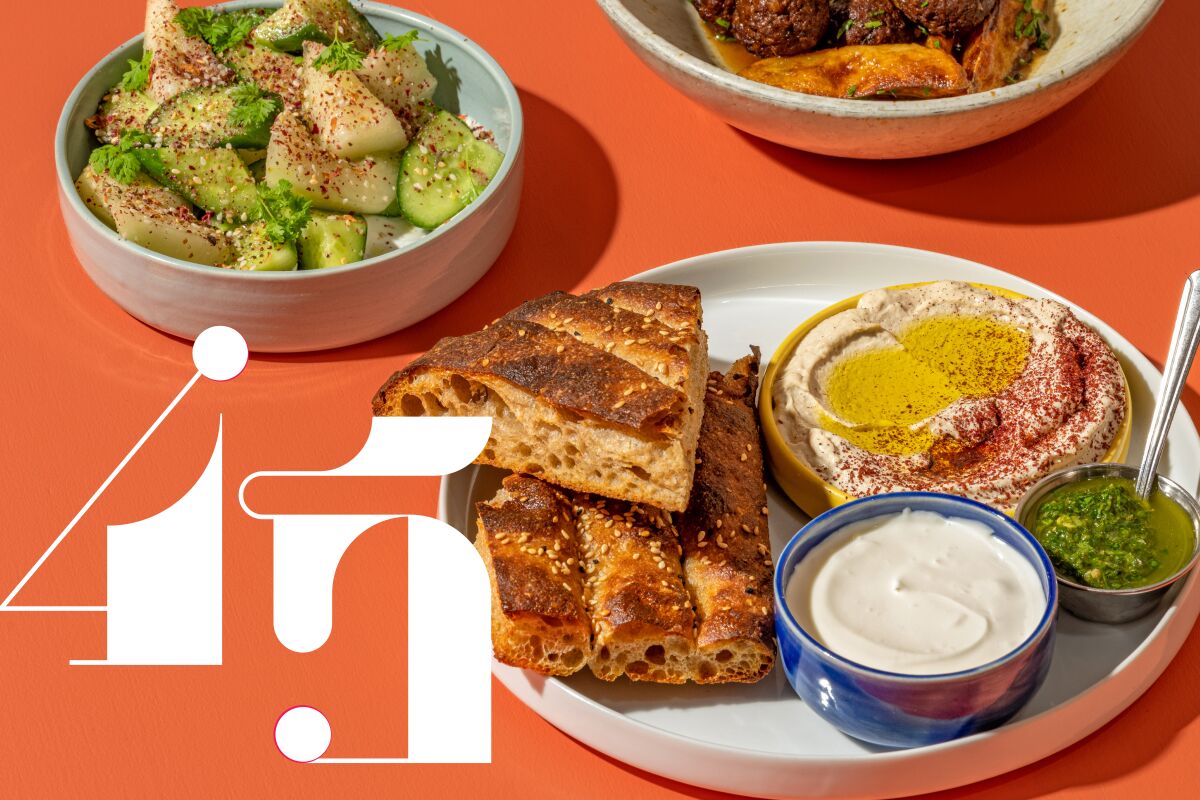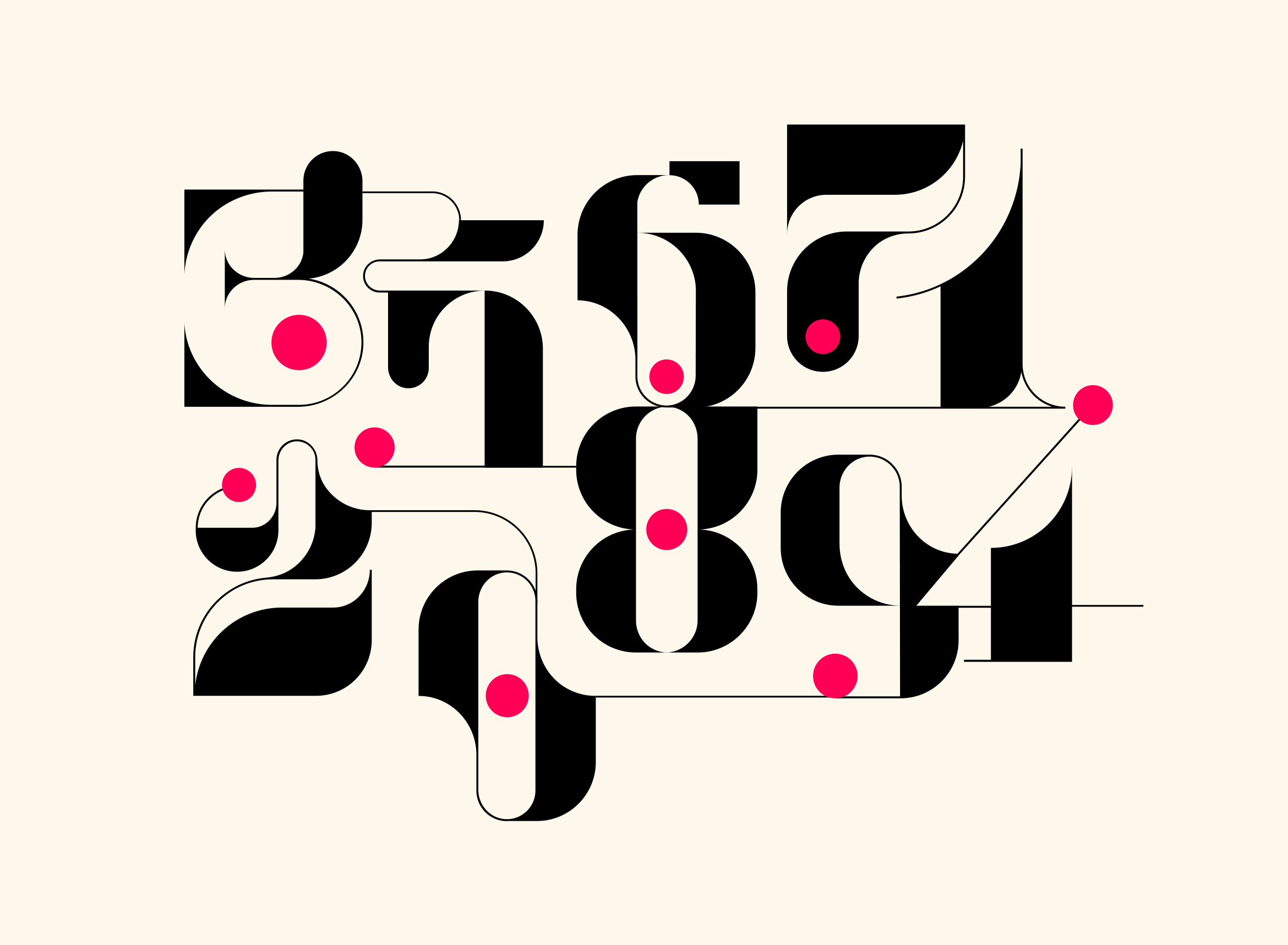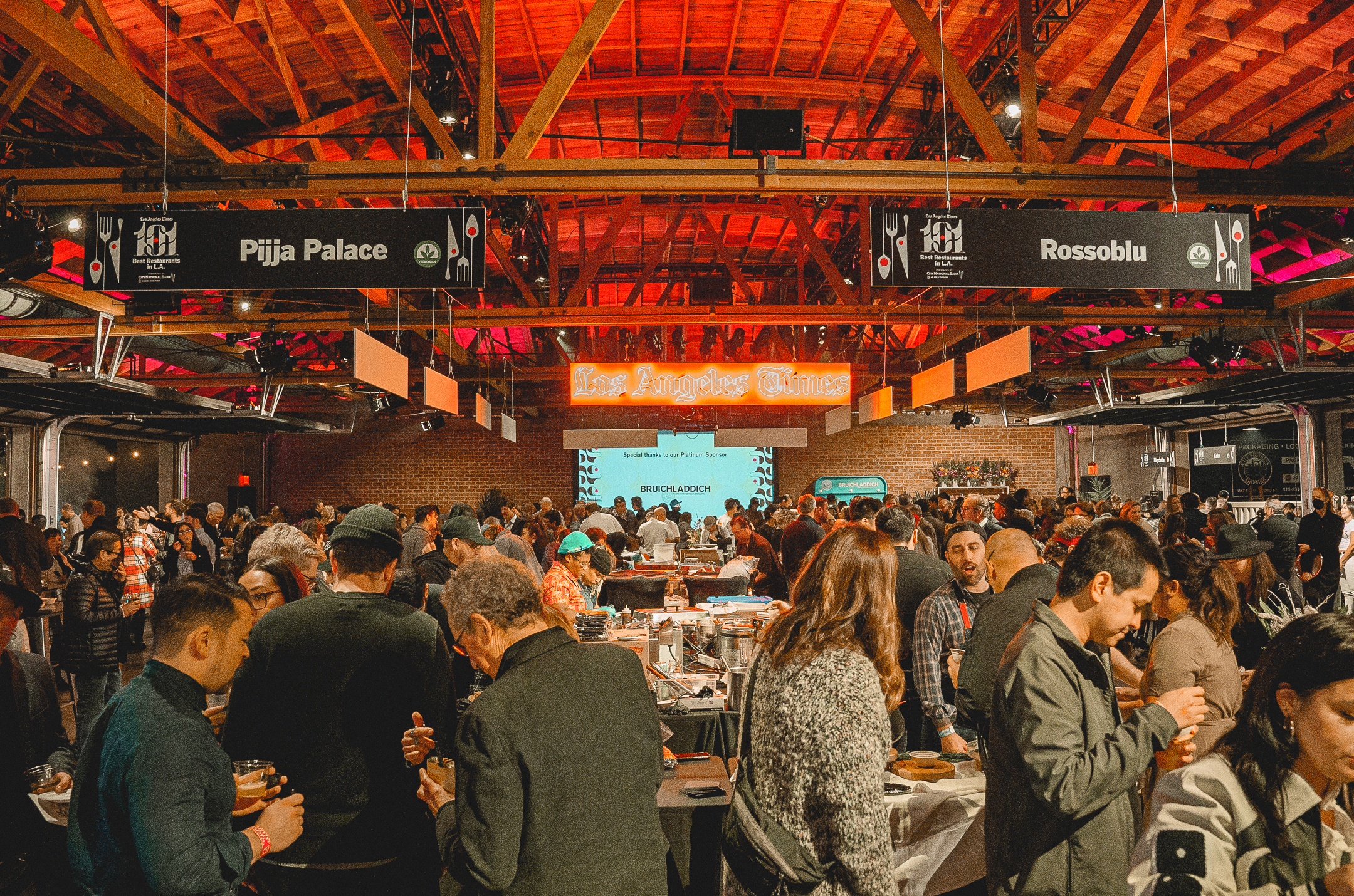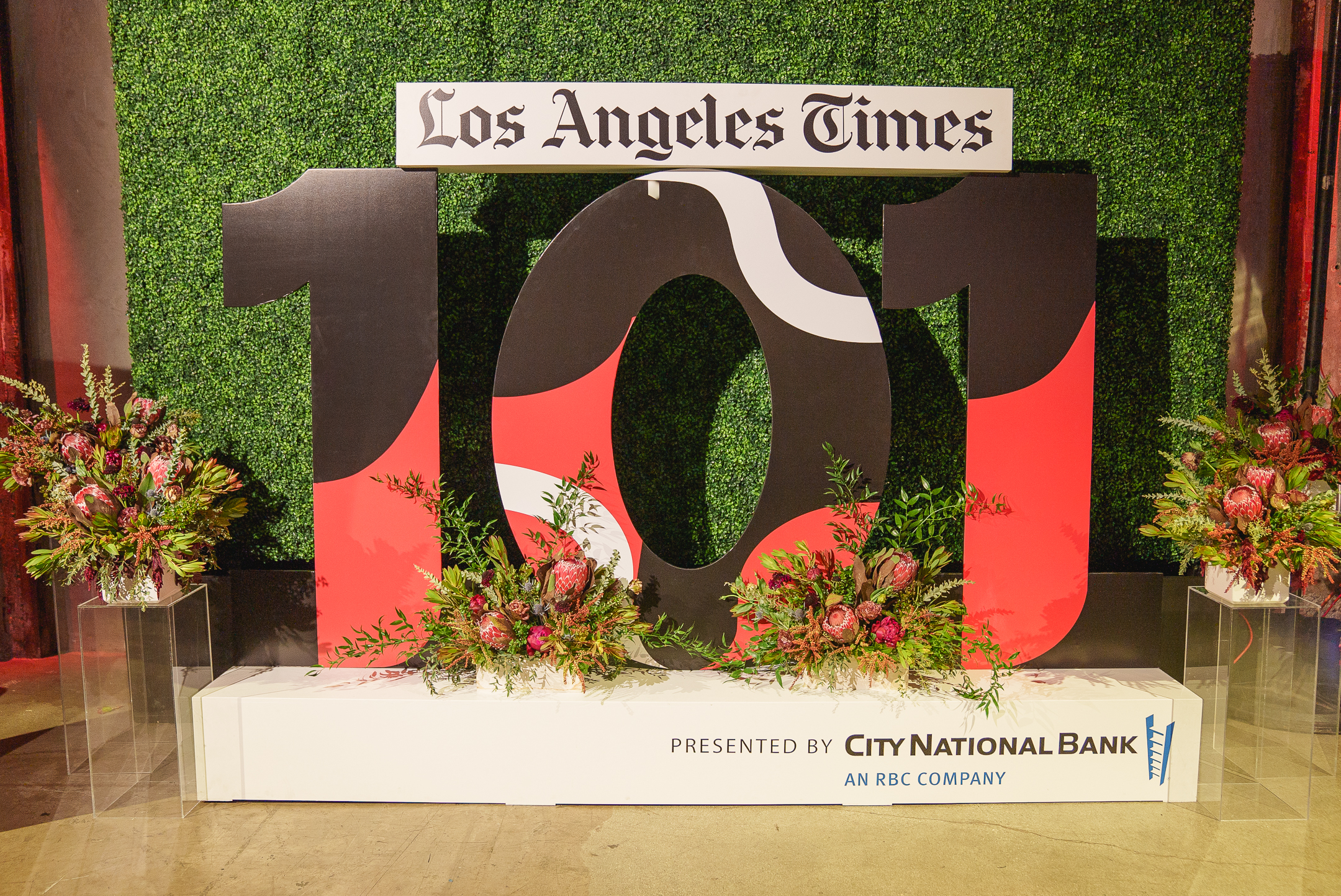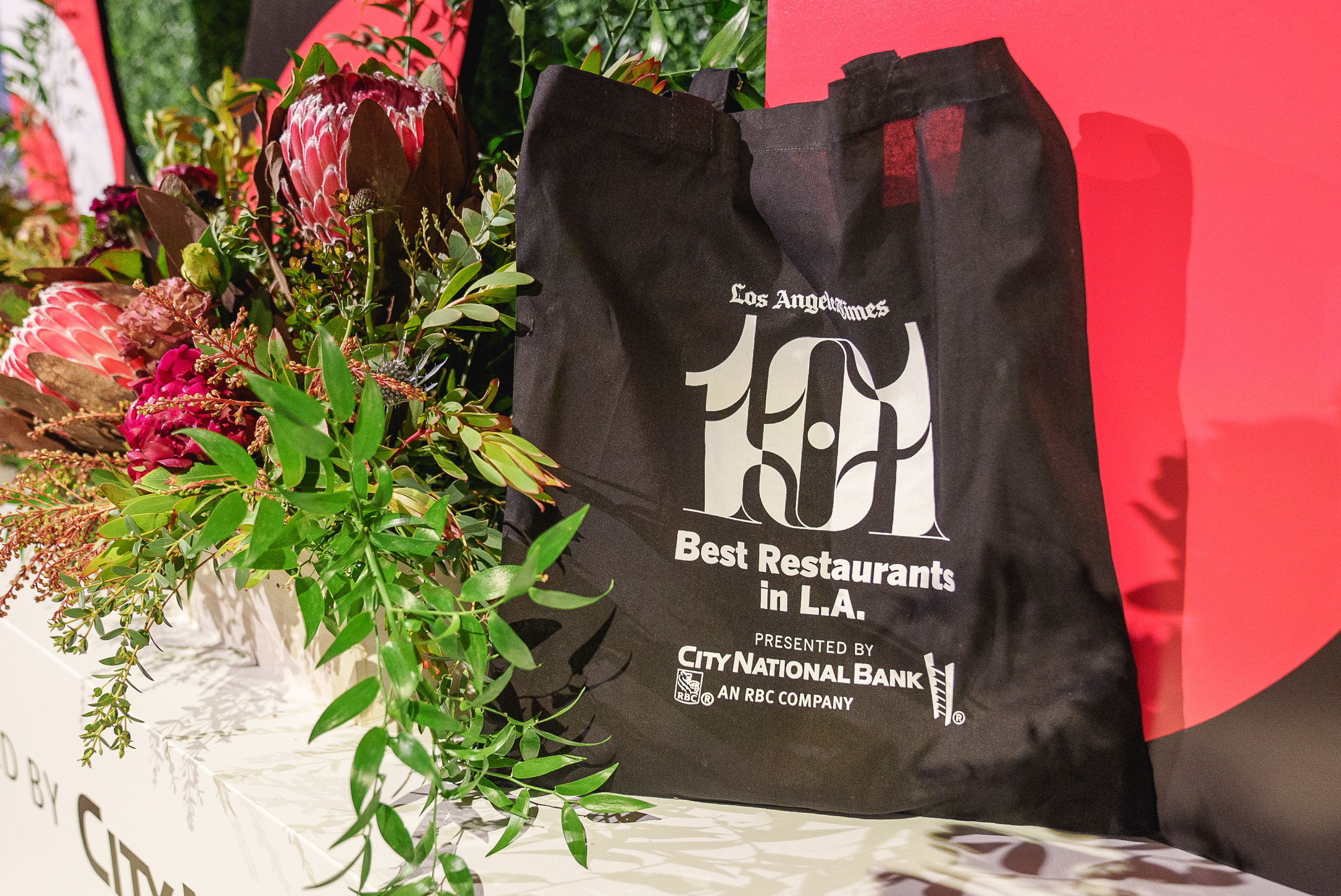 Creative Director:  Amy King
Design Director:  Taylor Le
Art Director:  Kay Scanlon
Motion Design:  Li Anne Liew
Photographers:  Mariah Tauger, Ricardo DeAratanha, Myung J. Chun, Kirk McKoy, Calvin B. Alagot, Jay L. Clendenin, Dania Maxwell, Christina House, Stephanie Breijo, Ron De Angelis, Shelby Moore, Silvia Razgova, Annie Noelker, Yasara Gunawardena, Dylan + Jeni, Carter Hiyama, Katrina Frederick