After years of designing better brands for everyone else, we felt it was time to better our own. Moving away from the textured, Russian Constructivist-look and more towards the Swiss, we distilled our identity down to its purest form: der Umlaut. Circles, dots and the Ü motif reconfigure into a system of interlocking and repeat patterns to highlight our flexible design aesthetic. Electric bolts echo the magnetic nature behind our Brand Attraction philosophy.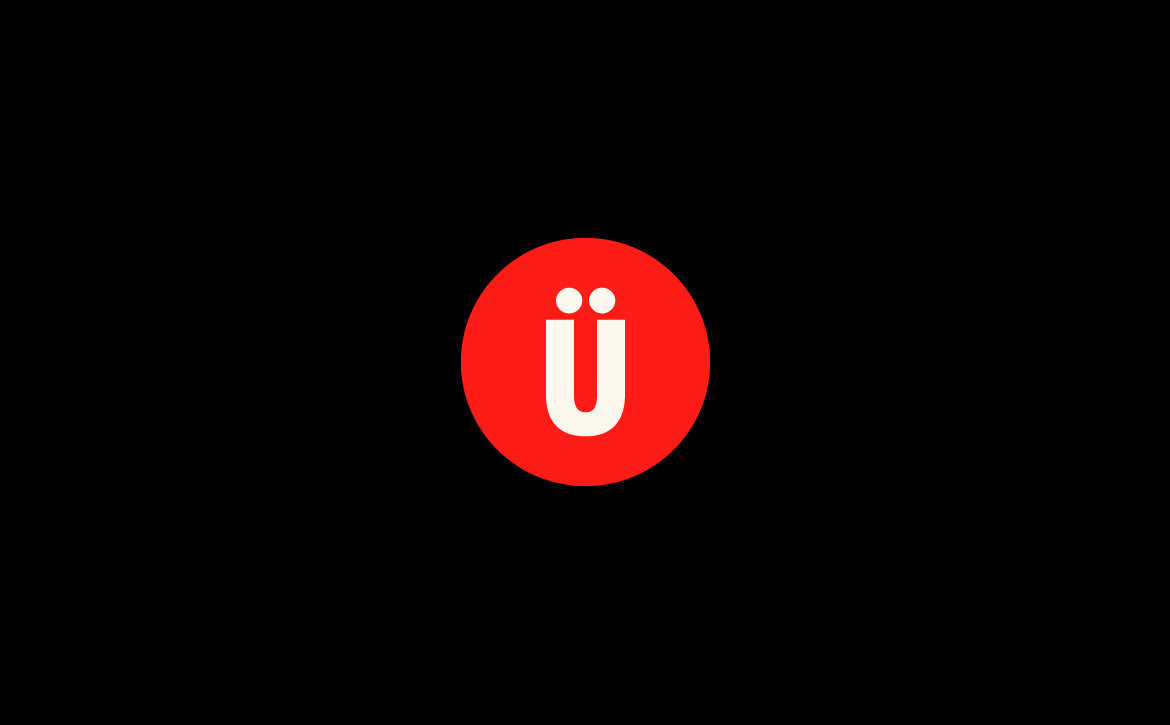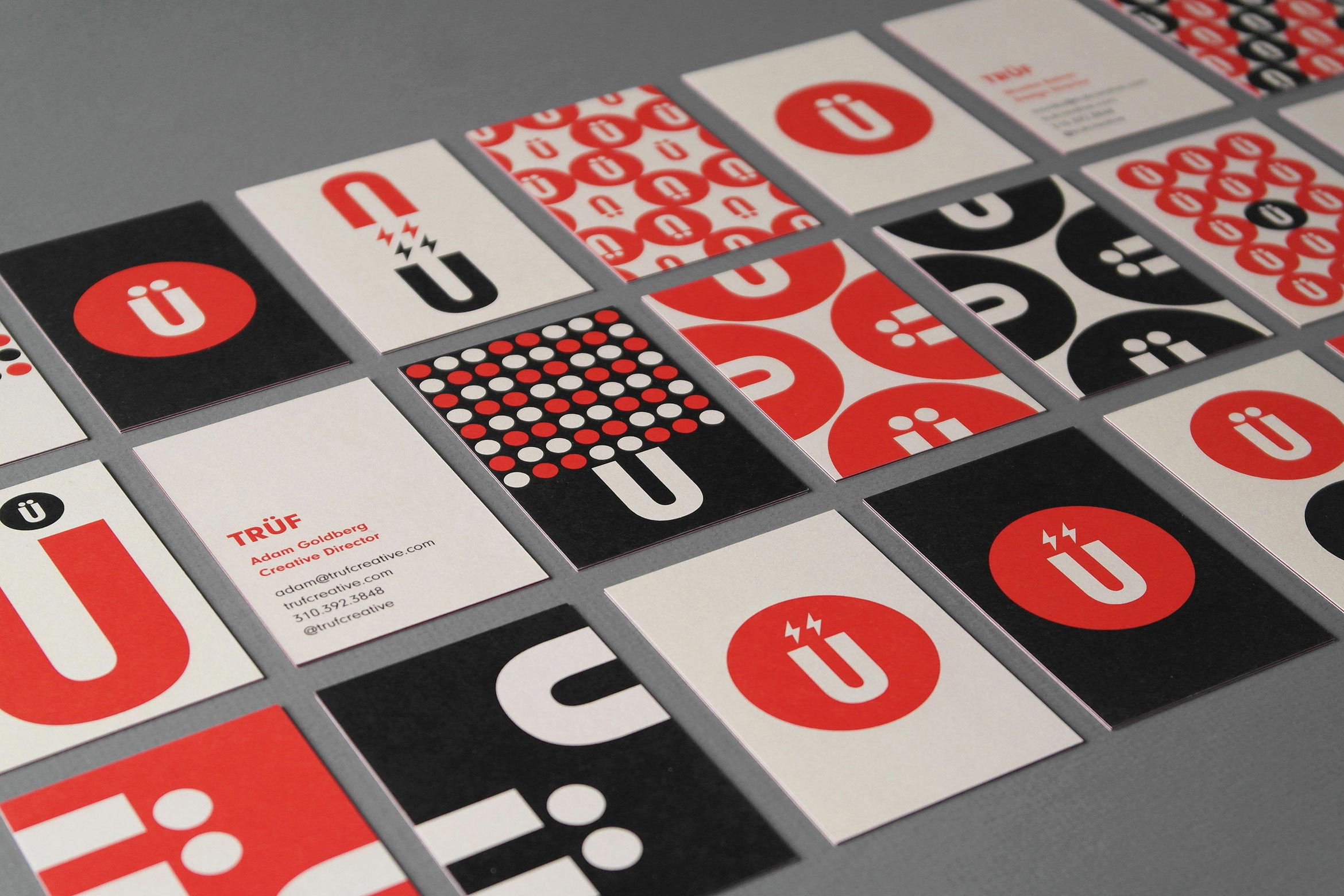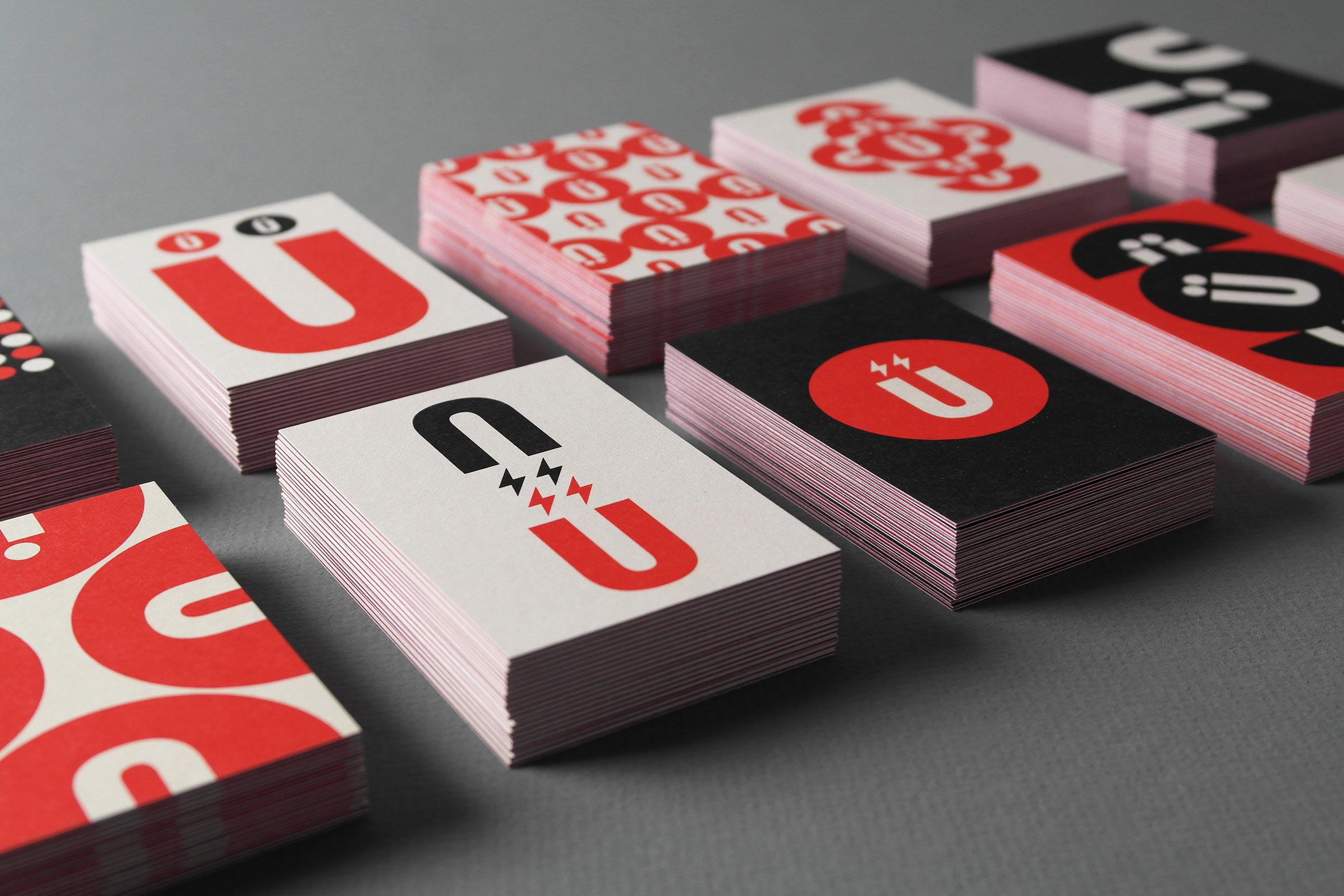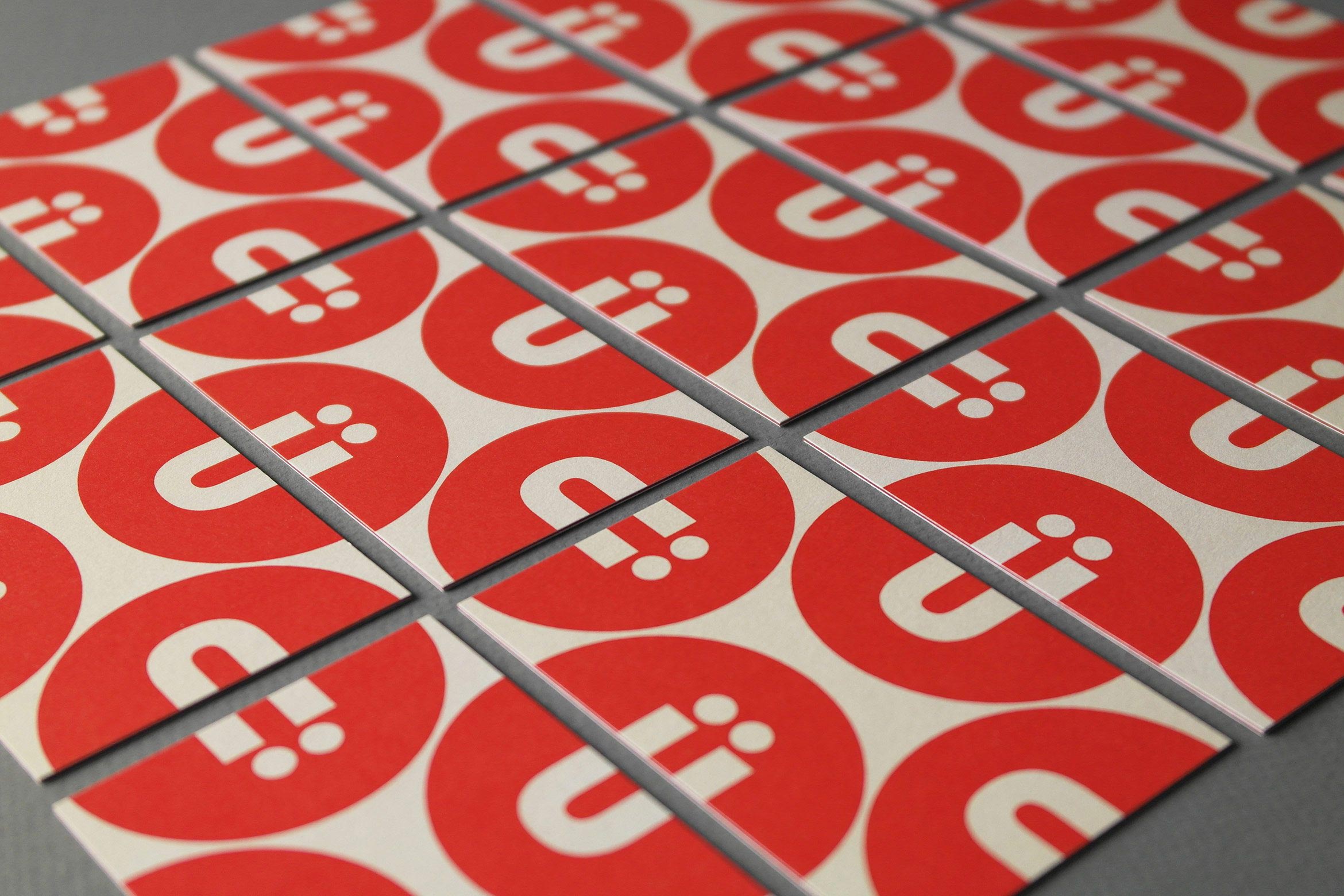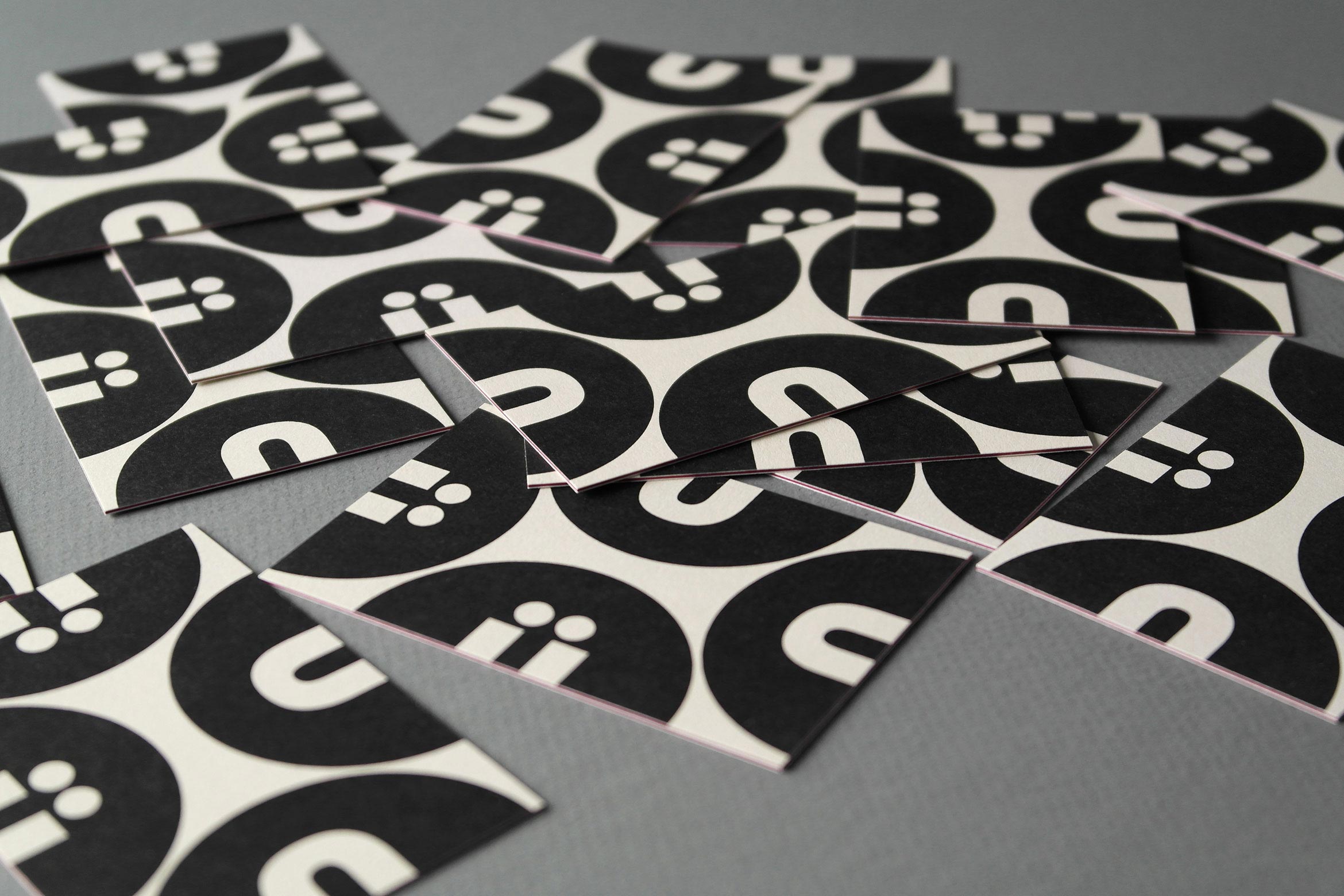 A set of 20 unique MOO business cards were designed that create a conversation starter in meetings. Greeting cards were designed for handwritten notes.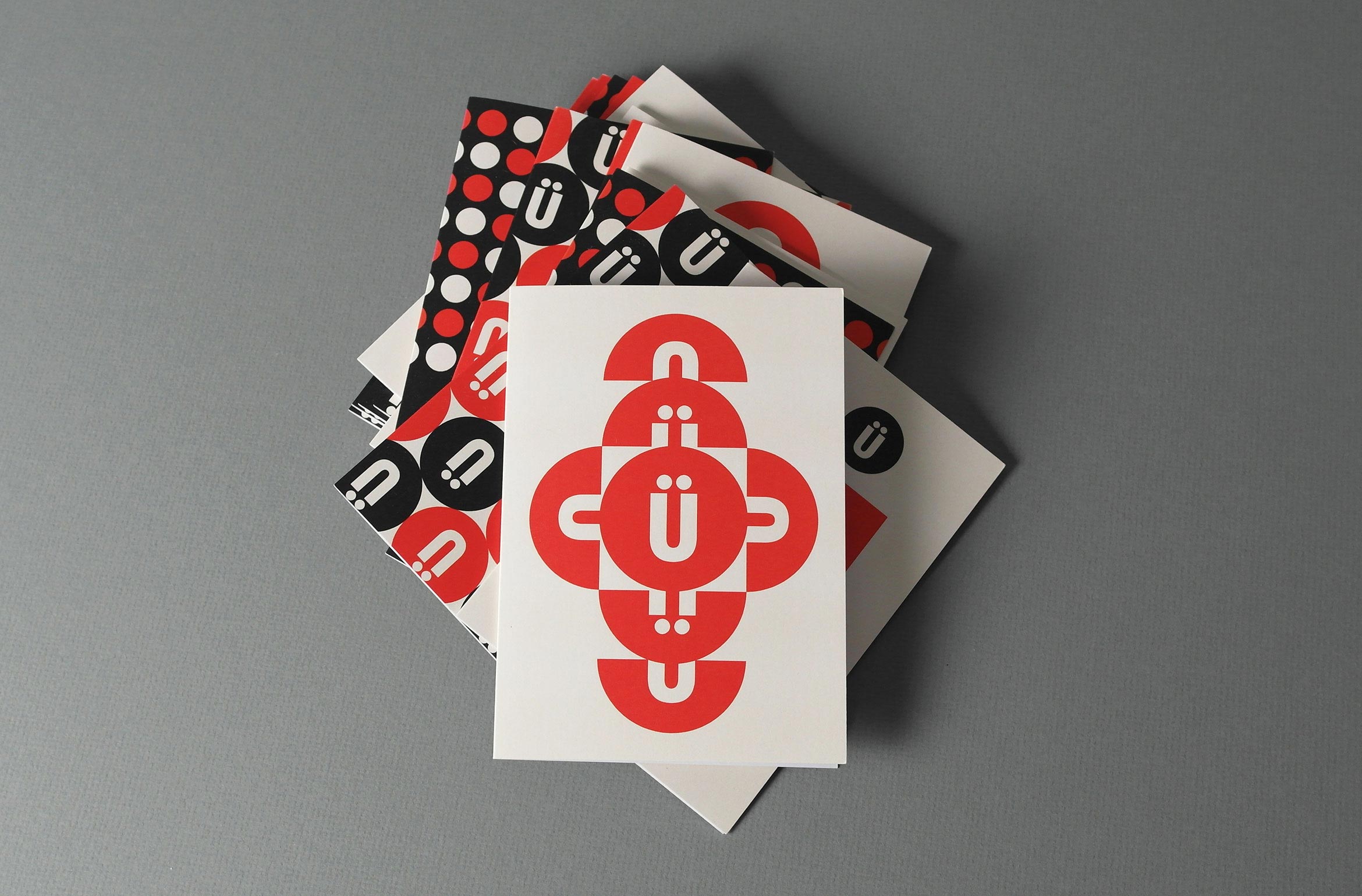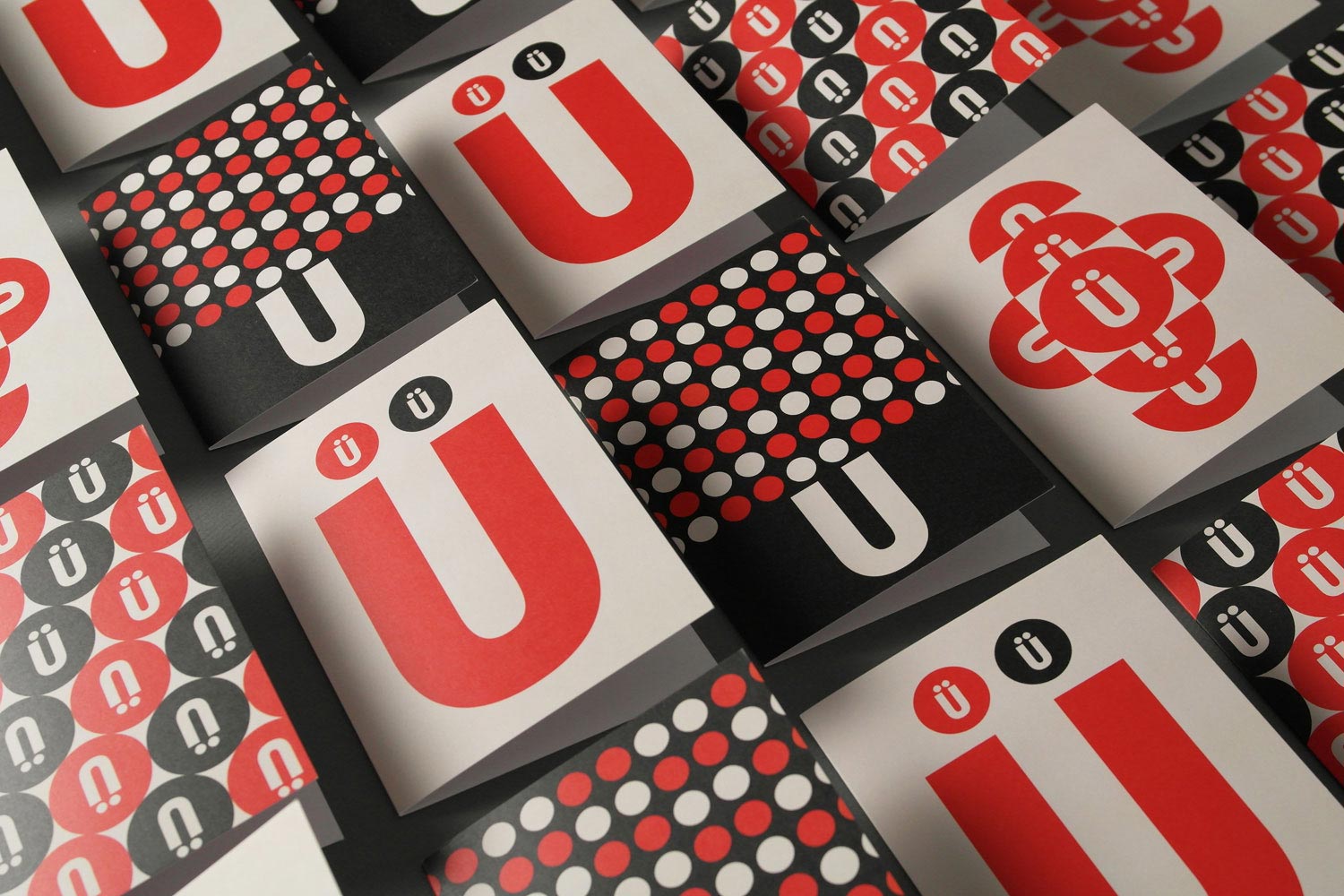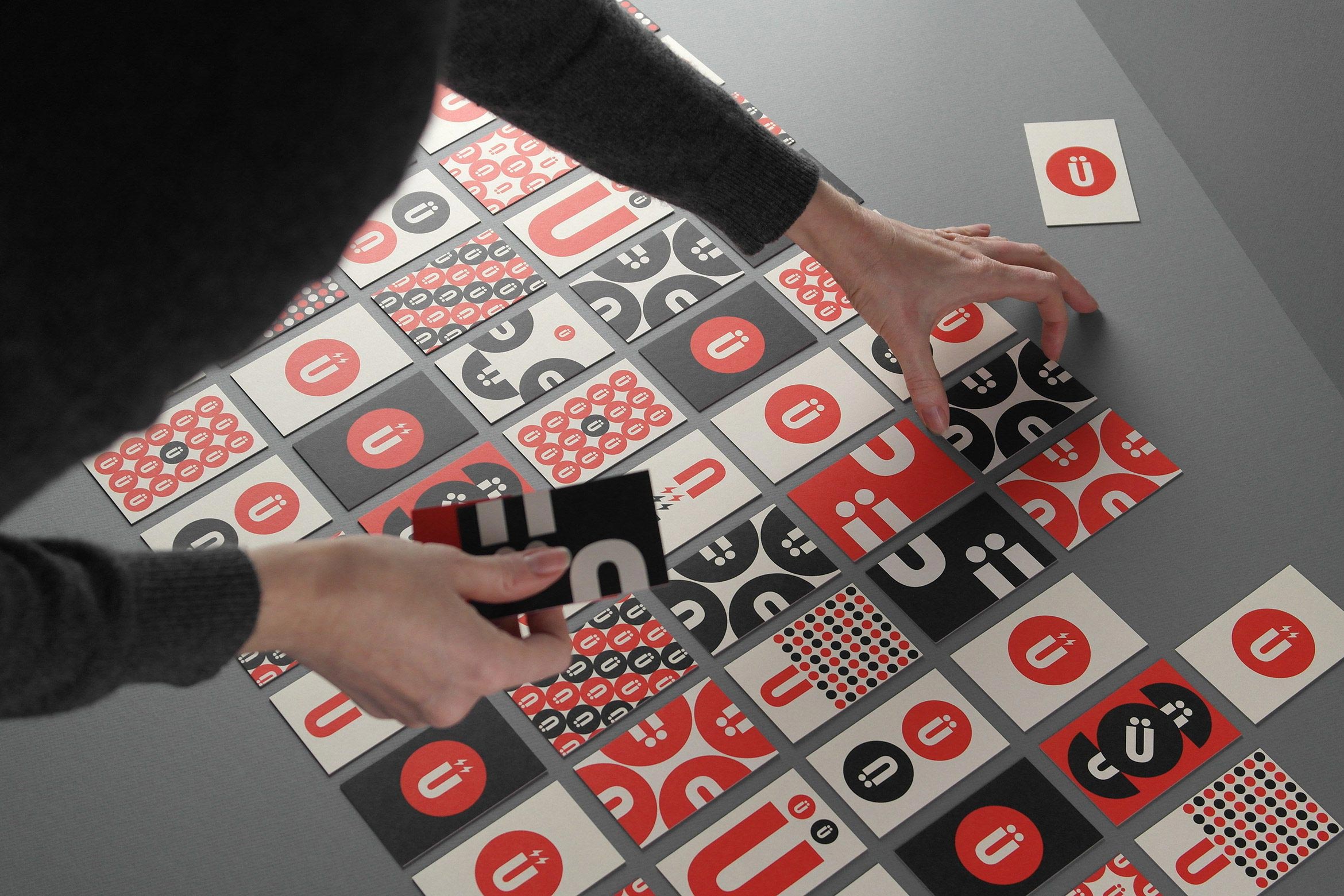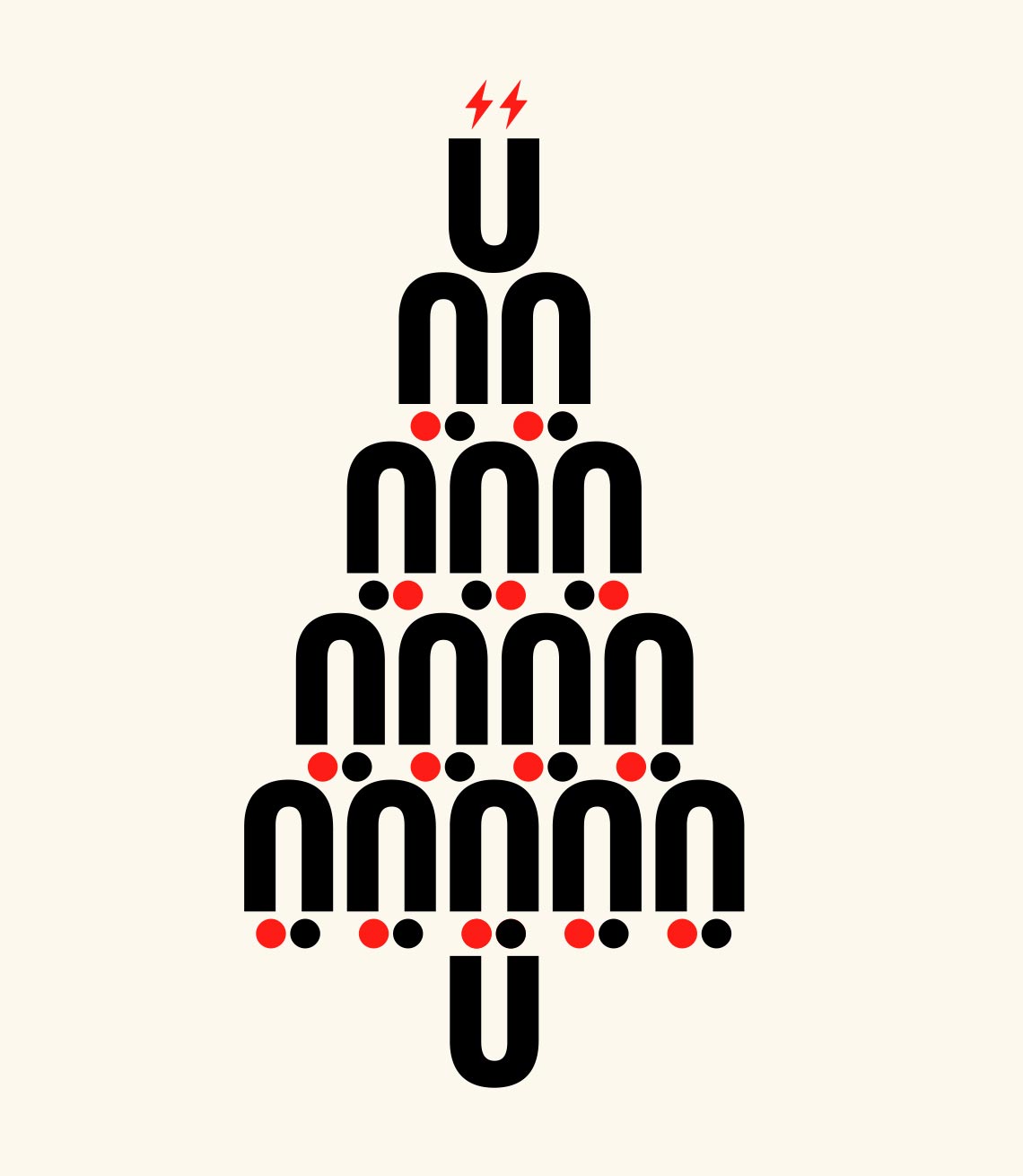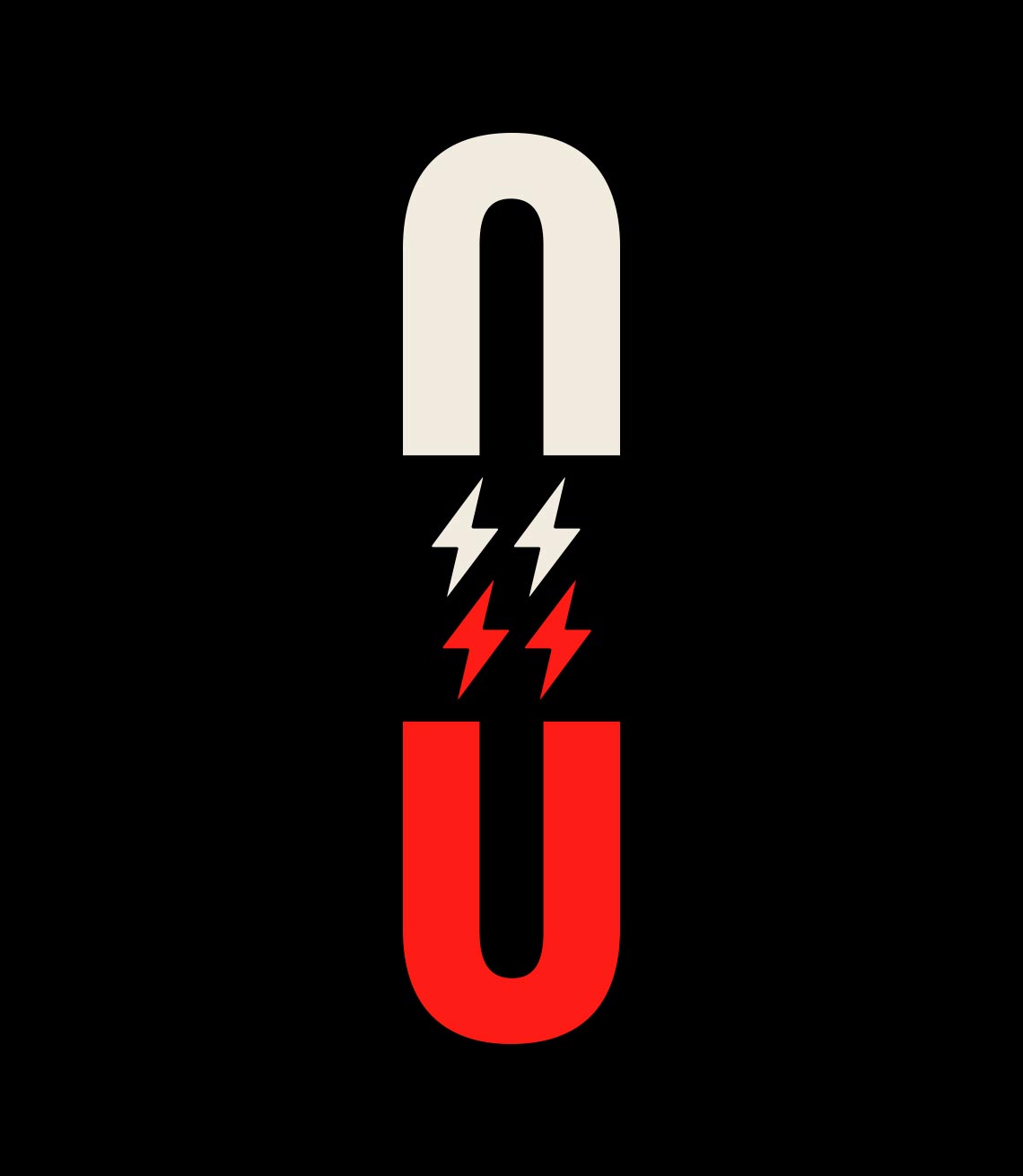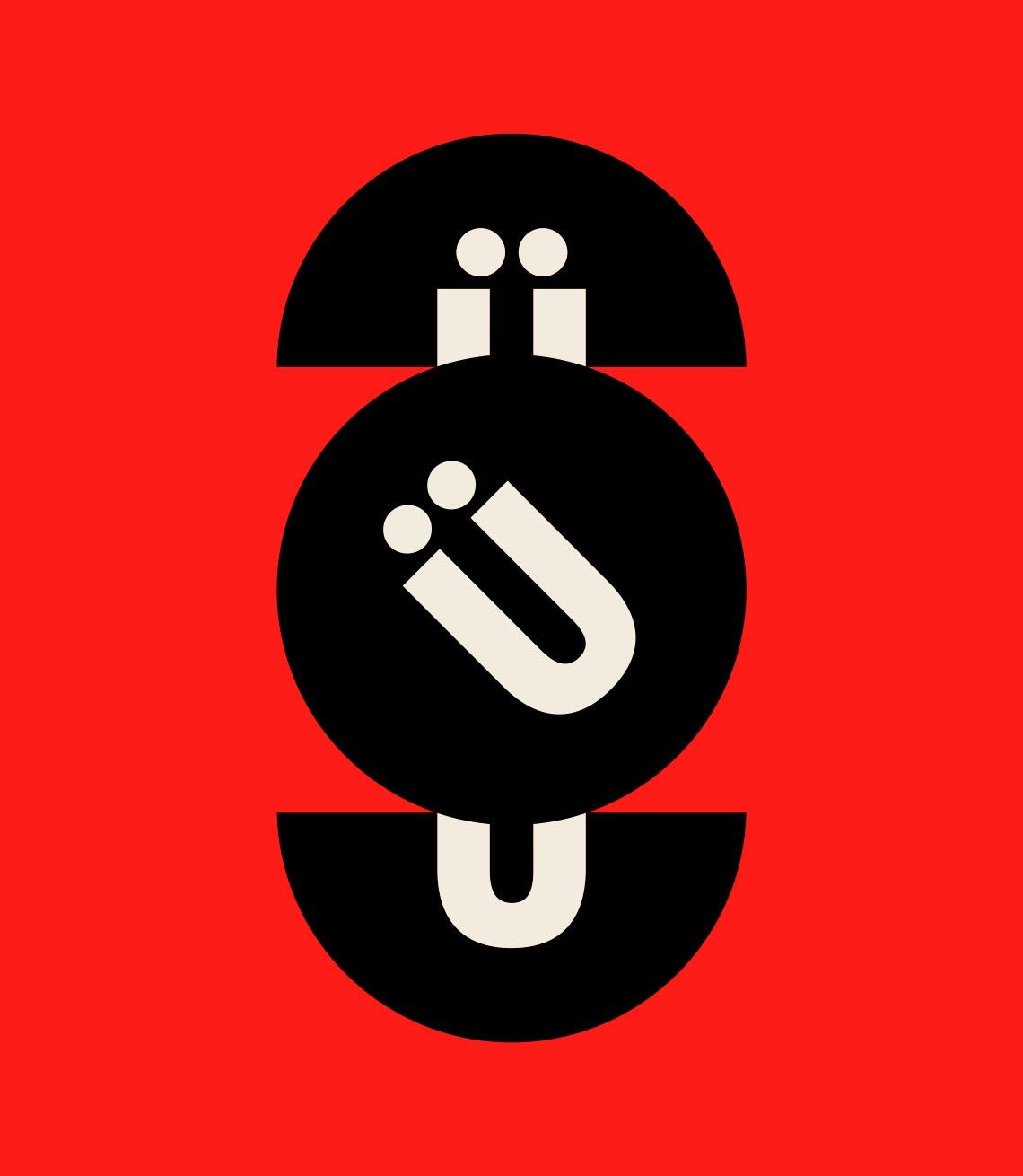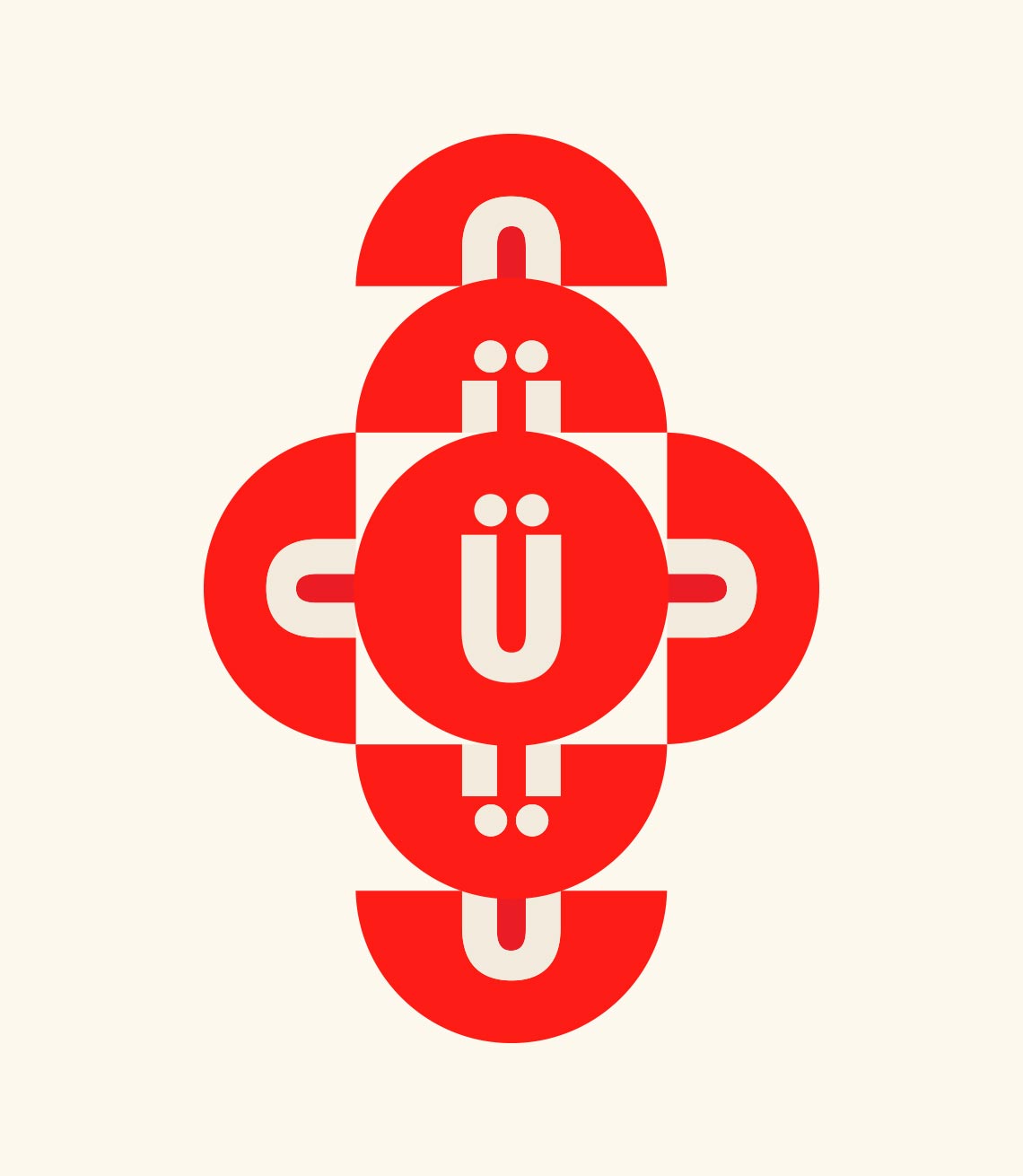 A new responsive website was designed around the brand, with a focus on showcasing our work and unique design news.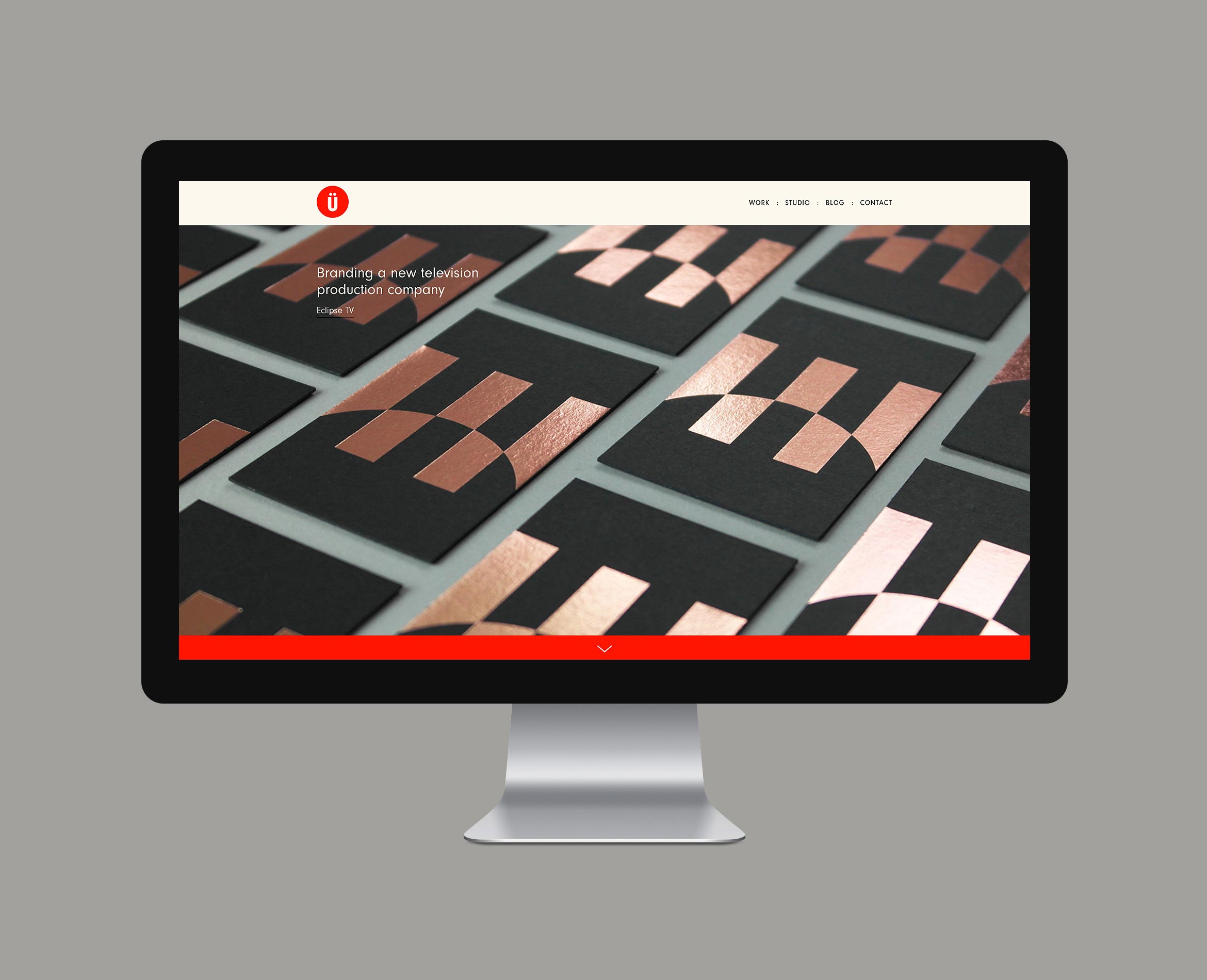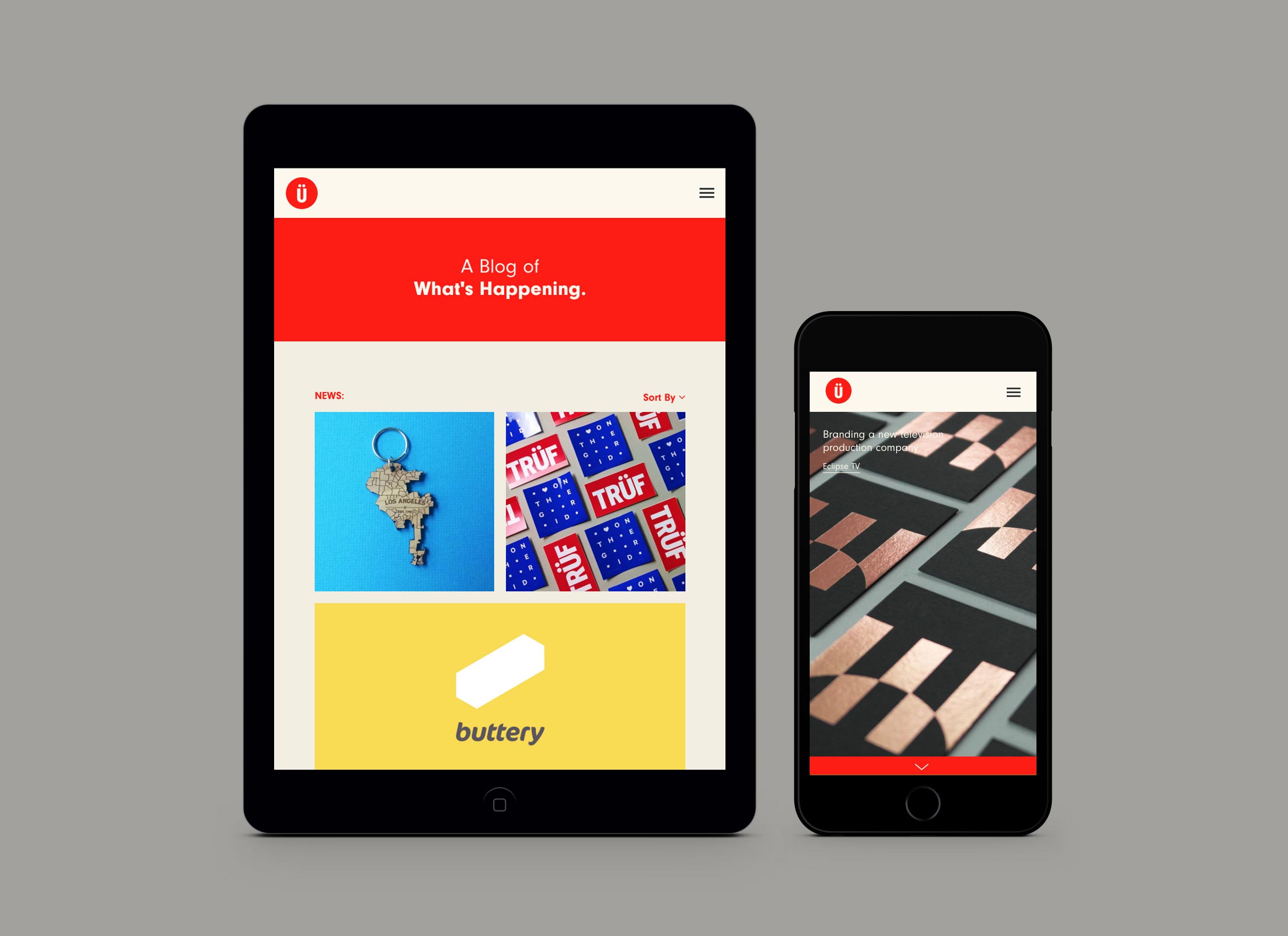 Our identity made a splash in various design publications & blogs, even winning Judge's Pick in the Brand New Awards for Best Identity Application.